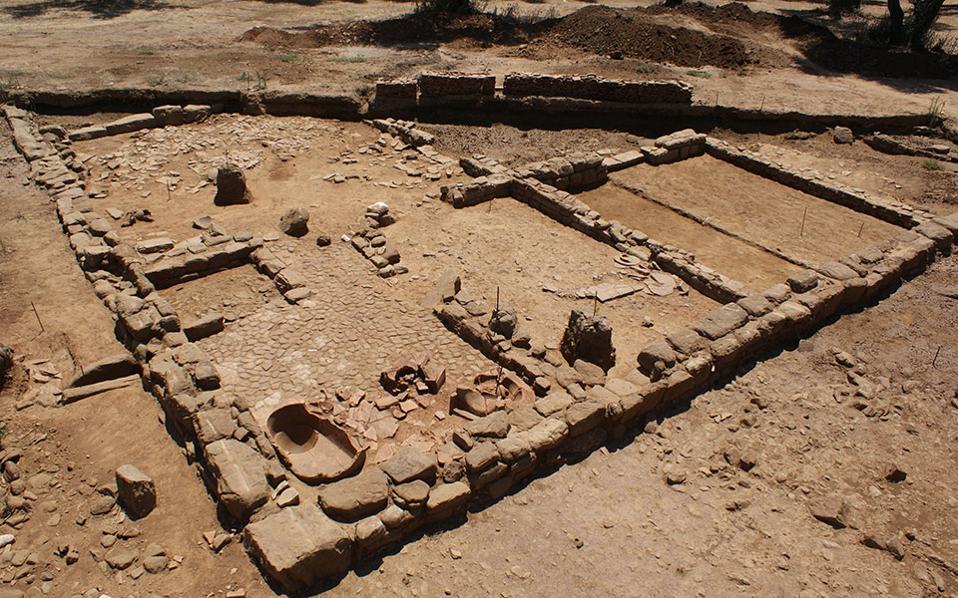 Athens, February 7, 2016/Independent Balkan News Agency
By Olga Mavrou
Following the discovery of more  archaeological relics, the Infrastructure Ministry decided  additional work to be carried out on the Ionia Odos, a highway in western Greece linking Antirrio to Ioannina in the northern part of the counrty.
It was decided that the antiquities will be preserved on spot or removed – problems with relics have aroused on at least seven areas. At three spots new plans were needed in order of the discoveries to be preserved. In Makyneia region it was decided to proceed with street elevation, in the St. George area a Byzantine church was found between the two traffic streams in the tunnel and a new plan was required as well, while  in Alikyrna the trenches had to be replaced  to keep in place as many finds as possible.
The Central Archaeological Council said that the most striking discovery along Ionia Odos is a tomb and finds believed to belong to the site of Ancient Alikyrna.
According to yesterday's decision, the motorway points affected by the discovery of significant antiquities are: Rigaiika Messolonghi (funerary monument to be removed), St. Thomas Messolonghi (in ancient Alikyrna, dated around 400 AD,  will remain a part of the findings), Kompoti Arta (building debris, part of the findings will be maintained). At Gorgomylos Preveza, building debris from the Hellenistic period, will not be retained.