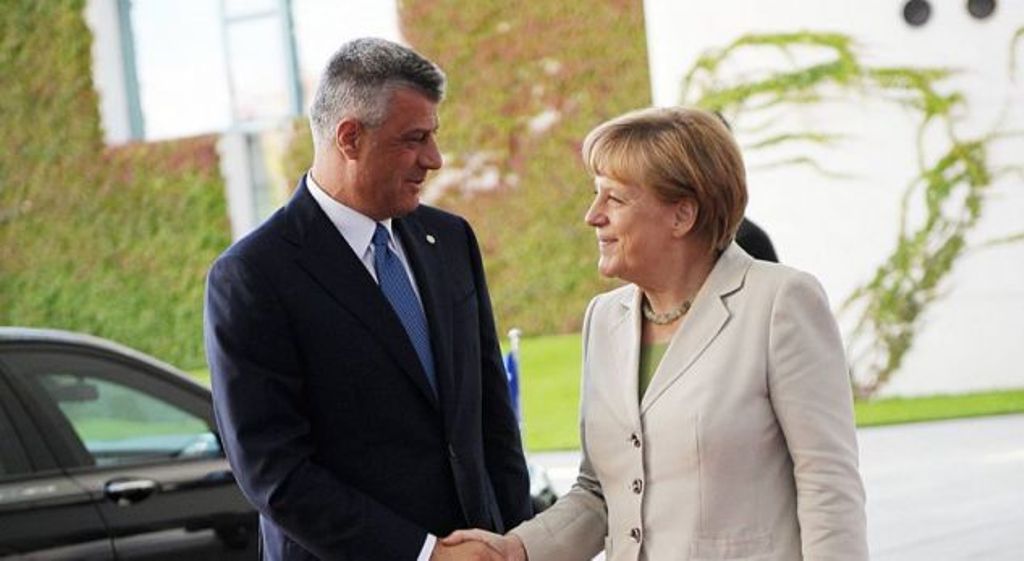 German chancellor, Angela Merkel has called on Kosovo to fight corruption and reduce unemployment, while adding that dialogue with Serbia is not a simple topic.
Merkel made these comments after the meeting with the president of Kosovo, Hashim Thaci in Berlin.
Merkel said that Germany remains a powerful ally for Kosovo. However, the German chancellor said that crime and corruption should be fought.
"There are many unsolved problems, but there are also improvements in the EU integration path. I'd like to stress on Europe's Day that we have many challenges in front of us, such as the fight against corruption and the tackling of unemployment", she added in the press conference.
As far as dialogue between Kosovo and Serbia is concerned, Merkel added that this dialogue is not a simple issue, but stressed that there have been positive developments in this aspect.
"The agreements reached so far should be implemented", she said.
Meanwhile, president Thaci said that the meeting with chancellor Merkel confirms the friendly relations between Kosovo and Germany.
He said that Kosovo feels obliged as a young state to offer its contribution at the service of peace and stability in the Western Balkans. /ibna/