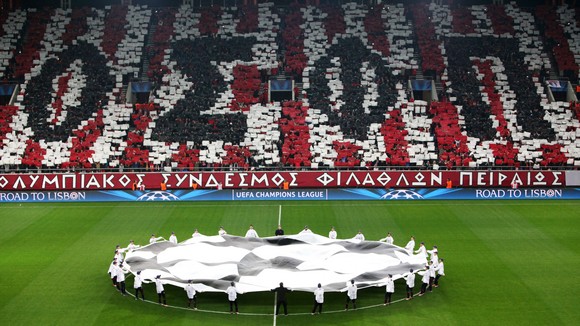 Greek champions Olympiacos were drawn in Group D and will face Italian giants Juventus, Spanish Barcelona and Portuguese side Sporting Lisbon.
Barcelona will have the chance to get revenge for last season's Champions league defeat to Juventus as the pair were drawn together in the group phase on Thursday.
The Catalans will take on Juve in Group D of the competition, having lost at the quarter-final stage in 2016-17.
Greek champions Olympiacos and Sporting Lisbon will hit each other for third place that leads to Europa League, after the draw was held in Monaco.
Program of Olympiacos
12 September
Olympiacos – Sporting Lisbon
27th September
Juventus – Olympiacos
18th  October
Barcelona – Olympiacos
31st  October
Olympiacos – Barcelona
22nd November
Sporting Lisbon – Olympiacos
5th December
Olympiacos – Juventus/IBNA