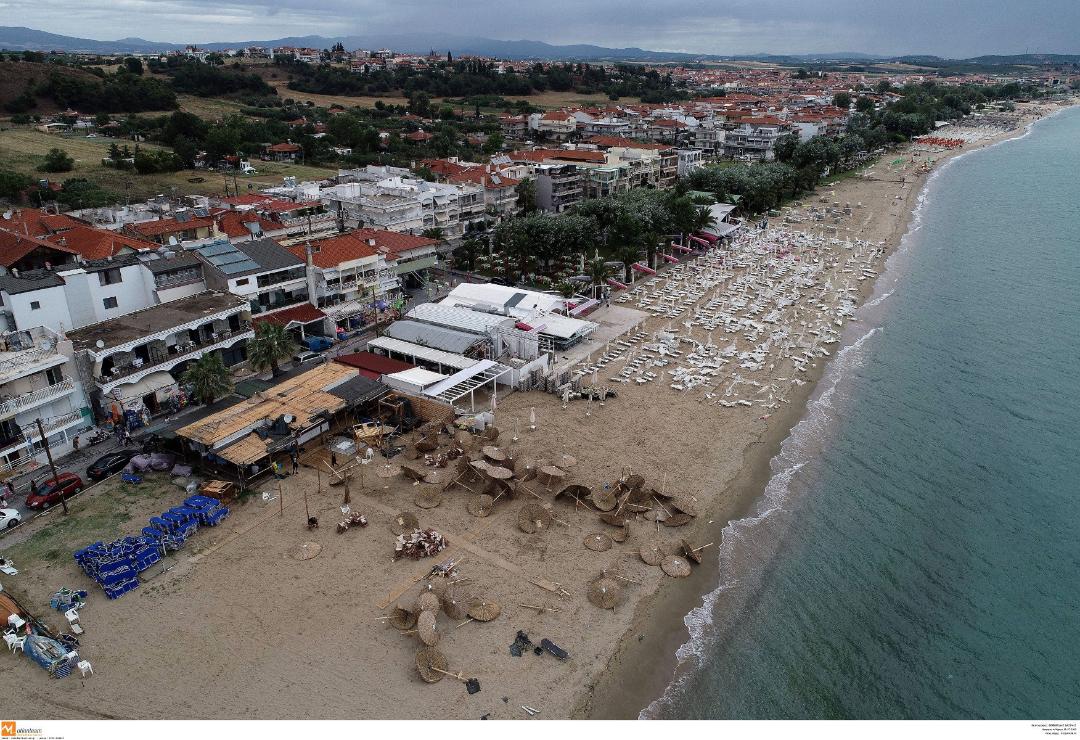 The toll that follows the fierce storm that hit the region of Chalkidiki in Northern Greece yesterday is tragic, as seven people have already been found dead and more than 120 people have been injured.
No more than 15 minutes of strong gale-force winds and intense hail were enough to cause biblical destructions to the famous tourism region's homes, boats, shops, and vehicles. According to witnesses, the winds were so powerful that they even moved cars more than 500 meters away.
Chalkidiki, which has been declared in a state of emergency, reflects on its casualties while remaining without electricity, the restoration of which is considered a top priority for the Ministry of Interior. Τhe Authorities are fully mobilized, while Civil Protection, the Fire Department, the Police and the Armed Forces are on call.
Government units in the area
Both governmental and opposition MPs have arrived at the region. "We are making every effort to address the problems and repair the damage," Prime Minister K. Mitsotakis stated. "These moments are not for political exploitation," Alexis Tsipras commented, while stressing that climate change and its consequences are present "and looking away is not helpful", while calling for radical interventions to be made.
According to the Interior Minister, 500.000 euros will be extraordinarily subsidized in order for the affected areas to cover the cost of the municipal infrastructure's rehabilitation.
Scientists speak of an extreme phenomenon which is difficult to predict, and are warning that such phenomena will become recurring due to climate change. Nearly a year after the lethal fire in Attica, the rapid manifestation of climate change's consequences raises concern that both Civil Protection and the State seem weak in the face of unpredictable phenomena./ibna