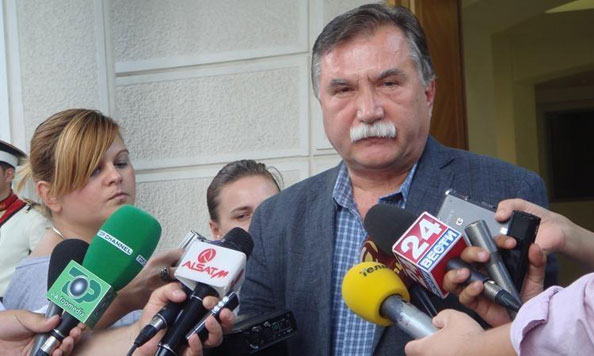 Skopje, July 19, 2013
Borce Davitkovski, chairman of the commission which would shed light upon the events of December 24 of last year in the parliament of FYROM has resigned from this commission.
Mr. Davitkobski has not managed to secure the support of the majority of the commission members in regards to the preparation of the final conclusions for the events of June in parliament where the opposition and journalists were kicked out.
Davitkovski said that he will also inform the president of the country, Gjorgje Ivanov on the resignation.
"The work of the commission was blocked. I'd like to stress that both parties do not share any common points. The differences are big and I'd like to inform the president over my resignation", declared Davitkovski, who was elected several months ago in this position, after being proposed by both majority and opposition. The unraveling of the December 24 events is an obligation west by the European Union. Brussels has included this event in the spring progress report on FYROM.