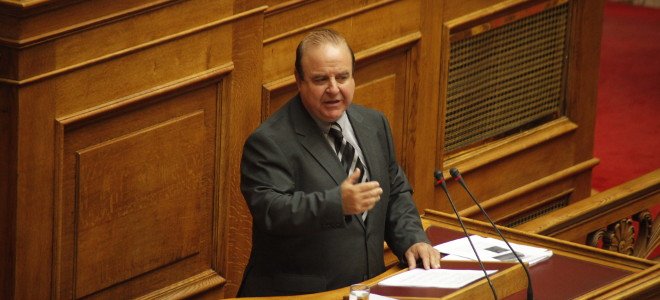 Athens, December 23, 2014/ Independent Balkan News Agency
By Spiros Sideris
Before the members of the Ethics Committee of the House testified Independent Greeks MP Pavlos Chaikalis, in order to give explanations for the financial transactions he confessed of having with the alleged middleman in the bribery case, Giorgos Apostolopoulos.
According to reports, Chaikalis argued that he had lent to Apostolopoulos 5,000 euros, in order for Apostolopoulos to make a stock transaction, and not on Chaikalis' behalf. He further said that he was partially returning that amount.
Chaikalis was summoned to the Committee at the request of MP Fotini Pipili, to clarify from which activity he was receiving money from Giorgos Apostolopoulos.
A little earlier, Pipili sent a letter to the Chairman of the Parliamentary Ethics Committee, requesting an investigation of the transactions of Pavlos Chaikalis.
In addition, the ND MP, speaking to SKAI television, described Pavlos Chaikalis as "foolish and stupid without quotes", who "has marred the political life of the country".
"The fool not only marred the political life, he is stupid and without quotation for saying that 'I performed usury', infringed the law and will not get out of all this easily. He is still being investigted by the Financial Crime for the 5,000 Euros he forgot to declare in his Asset Means Declaration…", continued the MP.
"Both Apostolopoulos and Chaikalis live on another universe", she said finally.