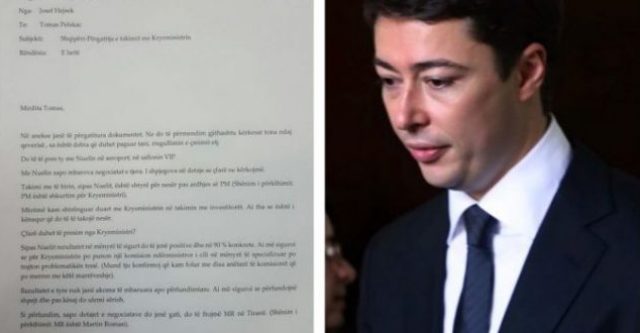 The parliamentary committee which is inquiring on the privatization of OSHEE company by the Czech company CEZ, has requested a testimony from the family of the former Prime Minister.
The committee has demanded to summon Shkelzen Berisha, son of former democrat PM, Sali Berisha, to testify.
The head of the committee for the Privatization of the Distribution System Operator, the socialist Taulant Balla said that Shkelzen Berisha has been summoned as witness because his name has been mentioned in several declarations made by witnesses.
The committee has also demanded the help of police to bring in the next hearing of this committee Arben Doci, former head of the Financial Intelligence Unite. Doci has not appeared after the committee's request to testify.
The committee has also asked for former PM Sali Berisha to be brought in by force. Berisha participated in the meeting, but soon after left.
In the CEZ affair, authorities are trying to establish if there were abusive affairs in the privatization of OSHEE. The SP says that since the signing of the contract with CEZ, 414 million euros worth of damages have been caused to the state. Meanwhile, the opposition says that the amicable settlement of the contract with CEZ by the current government, has caused to the state a damage of 500 million euros. /balkaneu.com/