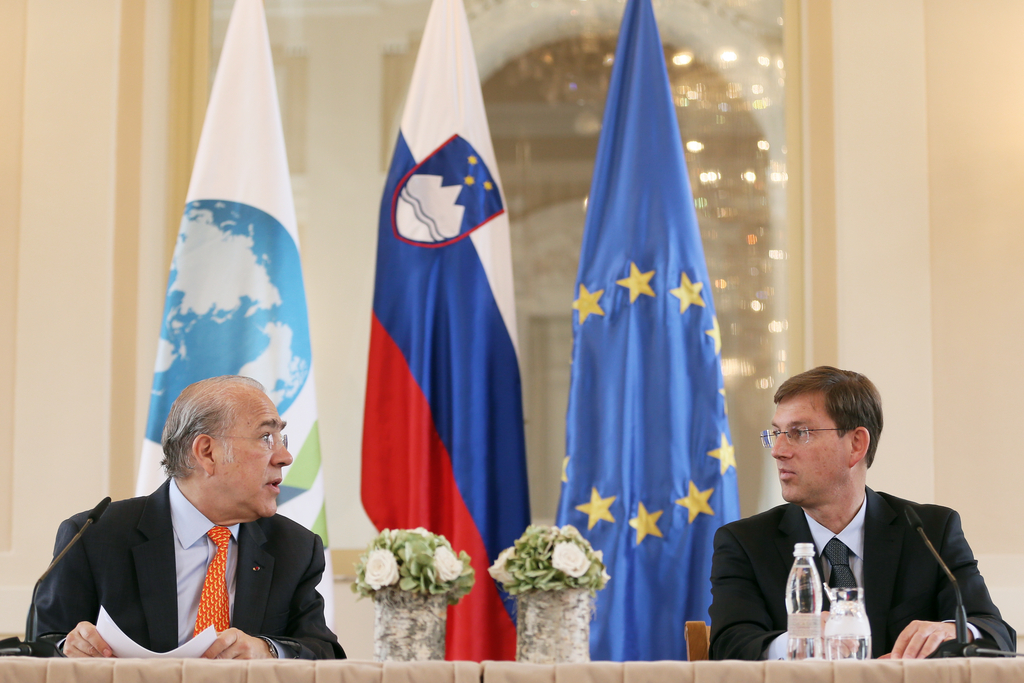 Prime Minister Miro Cerar, accompanied by several ministers, met OECD Secretary General Jose Angel Gurria for a working breakfast at the Bled Strategic Forum.
Cerar assured him Slovenia would continue its structural reforms to increase productivity and maintain the long-term stability of the public finances.
Gurria said Slovenia was in a very good shape at the moment, as its economy is recovering and growing, unemployment is falling and public debt decreasing. Among the country's challenges he noted productivity growth, new investments and improvement of the business environment, Cerar's office said.
Cerar pointed out that Slovenia was taking the OECD's suggestions seriously and responsibly. OECD reports say that Slovenia has made "extraordinary progress" in the past three years, the office said.
"I'm particularly pleased that the OECD sees the bigger picture and does not just pursue higher economic growth, but it does so within the context of raising the quality of peoples' lives. This is the goal that I and my government have set as well," Cerar said.
He added that the OECD's recommendations played an important role in determining reform measures taken by the Slovenian government. He agreed that encouraging productivity and competitiveness were very important for Slovenia.
Cerar too sees many challenges ahead, primarily health and pension reforms.
The working breakfast was also attended by the ministers for public administration, finance, justice, labour, economy, infrastructure, education and development.
Tomorrow, Gurria and Slovenian Finance Minister Mateja Vraničar Erman will present the OECD's 2017 Economic Survey for Slovenia./IBNA
Source: The Slovenia Times