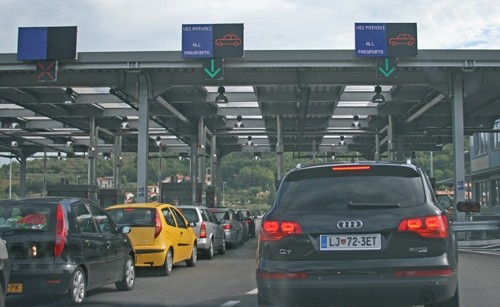 Prime Minister Miro Cerar expressed on Tuesday his wish for a meeting with Croatian counterpart Andrej Plenković and European Commission President Jean-Claude Juncker to discuss issues related to the systematic checks on the Schengen border.
Cerar said he had discussed the situation Monday with EU Council President Donald Tusk and planned to speak with Juncker today, while direct talks also involving Plenković could be held on the sidelines of Saturday's EU summit.
He noted ahead a coalition meeting that the issue was causing additional strife between Slovenia and Croatia, especially after the major queues on the border during the Easter holidays.
Plenković feels Slovenia should abandon the systematic checks of all passengers on the border and chose targeted controls. He hopes the situation will be resolved before the start of the tourist season, which is a major factor in Croatia's economy.
"I'm also striving to soften the restrictions in the directive on the crossing of the border, in particular during the holiday period," Cerar said.
"However, as has been pointed out, the directive is in place, it is important for security reasons and Slovenia will respect it," he added, repeating this was the only way to keep Slovenia in the Schengen zone./IBNA
Source: The Slovenia Times