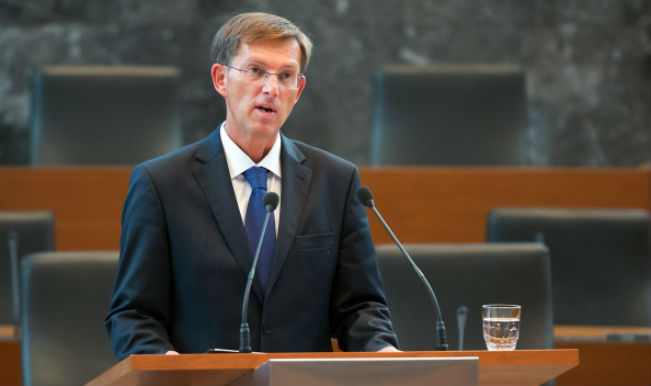 Ljubljana, September 20, 2016/Independent Balkan News Agency
Prime Minister Miro Cerar told MPs on Monday that the restructuring of the tax system prepared by the government aimed at boosting competitiveness of the economy and disburdening the lower classes.
He rejected criticism that the planned mini tax reform would bring more to the rich than the poor.
Answering a question from Franc Trček of the opposition United Left (ZL), Cerar said that cutting labour costs for certain income brackets would make the economy more competitive.
At the same time, this would enable business to hire more workers and thus reduce unemployment, poverty and social exclusion, he added.
According to the prime minister, the mini tax reform is designed to reduce labour costs for the most skilled and most productive workers, which significantly contribute to domestic product, while enabling employment of highly skilled young workers, who would otherwise seek work abroad.
The reform will moreover decrease income tax for almost 20,000 people who are placed in the lower brackets, Cerar said, adding that the government had also adopted other welfare-oriented measures.
The prime minister also discussed healthcare as he answered a question from the opposition New Slovenia (NSi) deputy Jernej Vrtovec, saying that the government would send to parliament in October and November some key laws that were expected to bring systemic changes.
Cerar said he would personally like to see quicker changes in the healthcare system, but he added that the government first had to resolve the current problems and analyse the situation.
The prime minister is aware of the problem of the prolonged waiting times. He said that the government had already earmarked EUR 16m for reducing waiting times, and that it intended to take additional measures for this cause.
Matjaž Nemec of the coalition Social Democrats (SD) was meanwhile interested in the government's plans regarding sharing economy. Cerar said that the Economy Ministry would prepare relevant legal grounds by the end of the year, including to enable the use of home rental website Airbnb.
"A difference should be made between temporary provision of services, like in the case of sharing economy, and professional performance of an activity, which already exists," he added.
According to Cerar, key goals are loosening making it easier for owners to lease rooms to tourists for up to 60 days and less requirements for individuals who lease their property for up to five months a year.
The prime minister also discussed the issue of bark beetle infestation, telling Tomaž Lisec of the opposition Democrats (SDS) that Slovenian forests were in a good shape and that they would not go to ruin.
Like in other countries, forests in Slovenia are affected by natural disasters, diseases, pests and climate change, but the government will continue to take measures aimed at their recovery, he said.
Source: The Slovenia Times