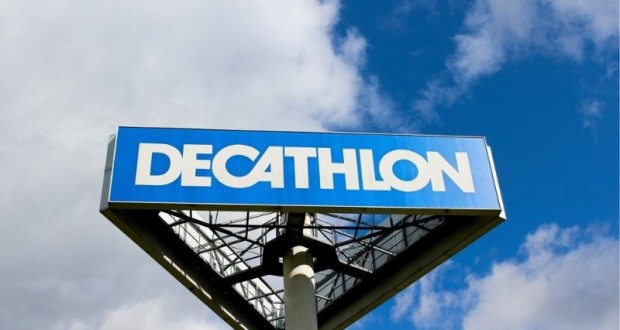 Three Southeastern European countries, Romania, Bulgaria and Greece will be supplied with products by their very own, regional Decathlon, the largest sporting goods retailer in the world.
Decathlon is a French retailer of sports products, which was first founded in Lille -it began with one shop- France in 1976, by Michel Leclercq. On Thursday, November 16, 2017, it inaugurated its first logistics centre in Romania, not far from the capital, Bucharest.
At the relevant press conference, Jean Francois Mace – CEO Decathlon Romania, said that "The inauguration of the logistic space of Decathlon highlights Romania's role in the region and is part of the development strategy of the commercial and distribution national network. The decision to build this center in Romania was a natural one, given by the local growth potential and by the interest in sports showed by more and more Romanians."
The investment cost nearly 4 million euros and "the design and arrangement works lasted for 7 months. The space, which has a strategic importance at regional level, has a total area of 29,000 sqm and it can be extended later by another 10,000 sqm, a storage capacity of 1.5 million items, being able to supply at least 30 stores", reports Nineoclock.ro.
Among the company's main goals was the fast deliverance of products to their final destination. With this fresh step, this can now be achieved as goods will first be taken to Bucharest and to the southern part of Romania in less than 24 hours, whereas other places in the country and neighbouring Bulgaria will be reached in no more than 36 hours.
And since the retailer's plans do not stop here, it is probable that "the first Decathlon store could be opened in Greece only next year."
It's inauguration has brought confidence to local authorities with the mayor of the Stefanesti commune, Stefan Ionel Robert saying, "This investment within our commune had a significant impact, considering the new created jobs and the fees and taxes to the budget." The Prefect of the Ilfov County, Marius Cristian Ghincea made a more financially-connected statement, showcasing the regional investment potential and the need for foreign capital in the country, which is and will be more than welcomed. "Decathlon doesn't mean only fees and taxes, Decathlon doesn't mean only jobs, Decathlon is a magnet for the future companies that will come and invest in this area."
Last but not least, Adriana Record, CEO of the French Chamber of Commerce and Industry in Romania who was also one of the speakers at the presser, said that "France is the 4th investor in Romania, with more than 3,000 companies" across the country, "a cumulated turnover of 18 billion euros" and 120,000 job posts that were created due to these investments…/IBNA