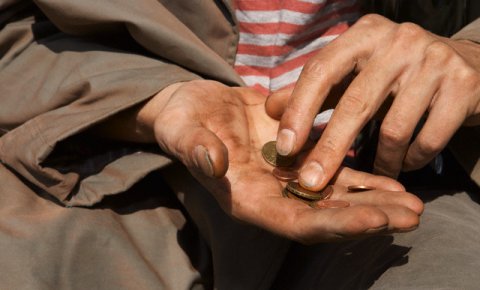 By Adnan Prekic – Podgorica
The most important project of the social reforms in Montenegro known as the "social card", after 13 years of preparation could finally become functional. This project refers to the centralization and consolidation of all data on the incomes of the citizens of Montenegro and it will be the first time that the question of how many people are in social care will be answered. The implementation of the project started in 2000, but the relevant procedures and the selection the company that will make the software for this unique database have only just now been completed.
The project of making social cards as a centralized database on the income and social needs of every citizen of Montenegro started in November 2000. The government of Montenegro had said at the time that this project is one of the strategic goals of the state, which is refered in the Constitution under the title state of social justice. The original plan was to gather all the data during 2001 and by  January 1 2002 the cards were supposed to had been finished. This deadline was not met and 13 years later, the state promises that the project will be completed this year.
The main reason for the development of the social card is because a great number of social welfare are to a significant extent being abused. As things are now,  from the around 600 000 inhabitants in Montenegro,  300 000 are entitled to some form of social protection. The social card should help to terminate the help to those who dosen't need it and direct the money  to socially vulnerable groups.
The plan is that through the social cards the state will have access to information about who are the people who are looking for help, where they live and which is their financial situation. The database will prevent abuses in the distribution of social benefits, especially for electoral purposes. The government of Montenegro signed an agreement on cooperation with the United Nations Office in Podgorica regarding the project "Social card – information system of social welfare." The job of the software development has been contracted to a consortium of S & T Slovenija and S & T Podgorica. The value of the contract is  1.3 million euros and these companies committed themselves to have the software prepared by the end of the year.
The database will collect information from relevant institutions such as the Ministry of Interior, Department of Employment, Real Property Management, Tax Administration, the Pension and Disability Insurance (PIO), the Health Insurance Fund, the Ministry of Education and Sports. Through these state institutions the data verification for evidence required for the realization of social and child protection will be done. It is envisaged that the system will be readily operational in 2016.