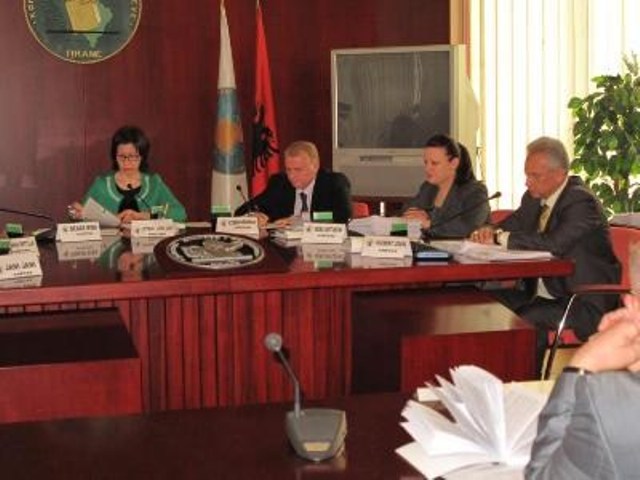 Tirana, July 16, 2013
Central Election Commission continues to deliberate today the complaints filed by 5 electoral subjects for the election result in the constituency of Fier.
Alliance for Equality and European Justice Party, Christian Democratic People's Party, the independent candidate Dritan Prifti, Christian Democratic Party and Union of Albanian Pensioners Party are the 5 subjects that object to the decision of CEC for the result of the elections in the constituency of Fier.
Through his lawyer, Dritan Prifti demands the recounting of ballots in 10 administration centers in Fier, where Prifti ran as an independent MP. According to him, recounting of ballots must take place in these areas in order to shed light upon the will of voters.
"The will of voters has been deformed through a deformed counting process, at the detriment of the plaintiff and in favor of other subjects", said Prifti's legal representative.
Even in today's meeting, the legal representative of the Socialist Party at the CEC, Genci Gjoncaj said that the Central Election Commission is deliberating the complaints in the absence of a quorum. "Article 22, point 5 of the Electoral Code states that the meetings of CEC are valid when no less than 4 of its members are present in it", said Gjoncaj. /ibna/