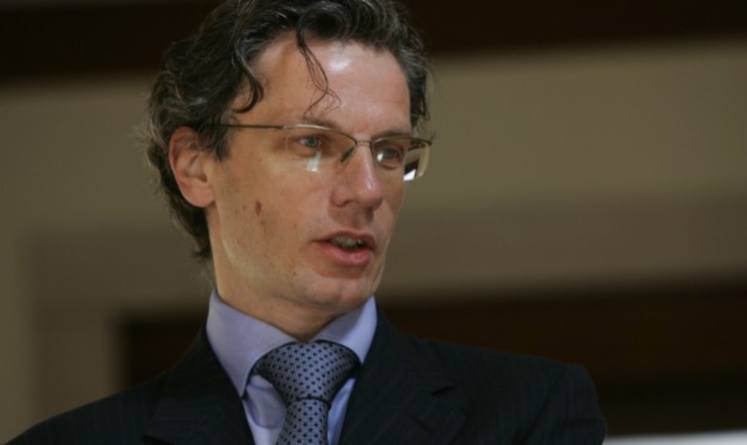 Review Hari Stefanatos
Croatian National Bank governor, Boris Vujcic, in a meeting with central bank governors from Croatia, Bosnia and Herzegovina, Slovenia and Montenegro and bankers of the leading commercial banks, stated that Croatian economy will straggle for another year due to the drop of personal income, which resulted in a lack of greater household borrowing and consumption.
In addition, there is a marked absence of investments. Despite the fact however, that the household debt has decreased and savings increased since the economic crisis began, consumers do not spend because their are not optimistic about the situation in the economy.
"State investments are generally much less effective than private ones, which must be sustainable and have an economic logic, while the state must create the prerequisites for them," Vujcic said.
Regarding deflation he said that "an average inflation rate of 0.2% is expected by the end of the year and at this moment there are no deflation forecasts by consumers in the energy and food sectors".
Slovenian governor, Bostjan Jazbec, expressed his belief that a monetary policy that changes things through interest rates in no longer viable. "Slovenia is on the right track to come out of the crisis generated in recent years… We have stabilised the banking system, although the only money available is taxpayers' money," he said to add his expectation that Slovenia will come out of recession by the end of 2014.
Among the issues discussed by the governors were the monetary policy and measures against global crises in the financial sector, the use of central banks' money to encourage economic growth, and the impact of the US and European central banks on national monetary policies.
The head of macroeconomic analysis at the Bank for International Settlements' monetary and economic policy department, Dubravko Mihaljek, stated that growth was gradually gaining in strength in the US, Europe, Japan and Great Britain. On the other hand, China has problems in achieving satisfactory growth rates.
According to Mihaljek, in order to encourage growth "one should encourage education, reform the labour market and find money for research and development".
(Source Dalje)