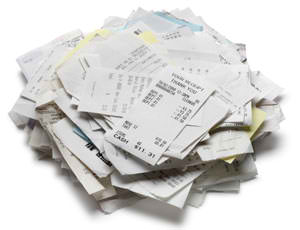 By Medina Malagić – Sarajevo
The Center for Investigative Journalism in Sarajevo conducted an extensive research study in which the personal expenses by officials in B&H governmental institutions from taxpayers money were uncovered.
The information on the expenses was published by the Audit Offices though a report on budgets.
According to the investigation by CIN, from the beginning of 2010 to the end of 2012, state and entity institutions in B&H spent around 19 million BAM.
The Center for Investigative Journalism in Sarajevo requested information on these personal expenses from 51 institutions and how the money was spent, and these are almost half of the state and entity institutions whose expensises are controlled by auditors. 21 institutions provided the information to the Center, 10 provided some information and the rest did not respond to the request.
Former driver in in the State Regulatory Agency for Radiation and Nuclear Security (DARNS) Zvonimir Zubac said that for more than a month he drank coffee every morning at the expense of B&H taxpayers money, instead of paying for coffee from his own pocket. He said that this was included in the receipt for expenses since it was an expense that took place during working hours.
The money was used to pay for food for officials in governmental institutions, books for party members, coffees and alcoholic drinks. However, officials for the most part did not disclose the reason for their expenses and who spent the money.
In three years, the B&H Parliamentary Assembly spent around 360.000 BAM for food, the General Secretariat of the B&H Council of Ministers spent around 250.000 BAM, and the Office of the President of the FB&H spent a bit more than 130.000 BAM from 2011-2012.
Several officials spoke to CIN and responded to the inquiries into how the money was spent.
President of the FB&H Živko Budimir spoke to CIN journalists and said that this is a common practice in institutions, but that he abolished this practice this year.
DARNS told the Center that employee Zvonimir Zubac was justified in spending this money for coffeee due to the nature of his job. Not only was he a driver, but he was also responsible for receiving guests. In addition CIN journalists uncovered that the inspector at DARNS also used this money to cover the cost of his morning coffee.
Other officials acknowledged the use of this money for certain expenses, but would not reveal who else was involved, for whom else the money was spent, and others simply gave vague responses to justify the spending. There are just a few examples out of many in which vast amounts of public money was spent by governmental officials.