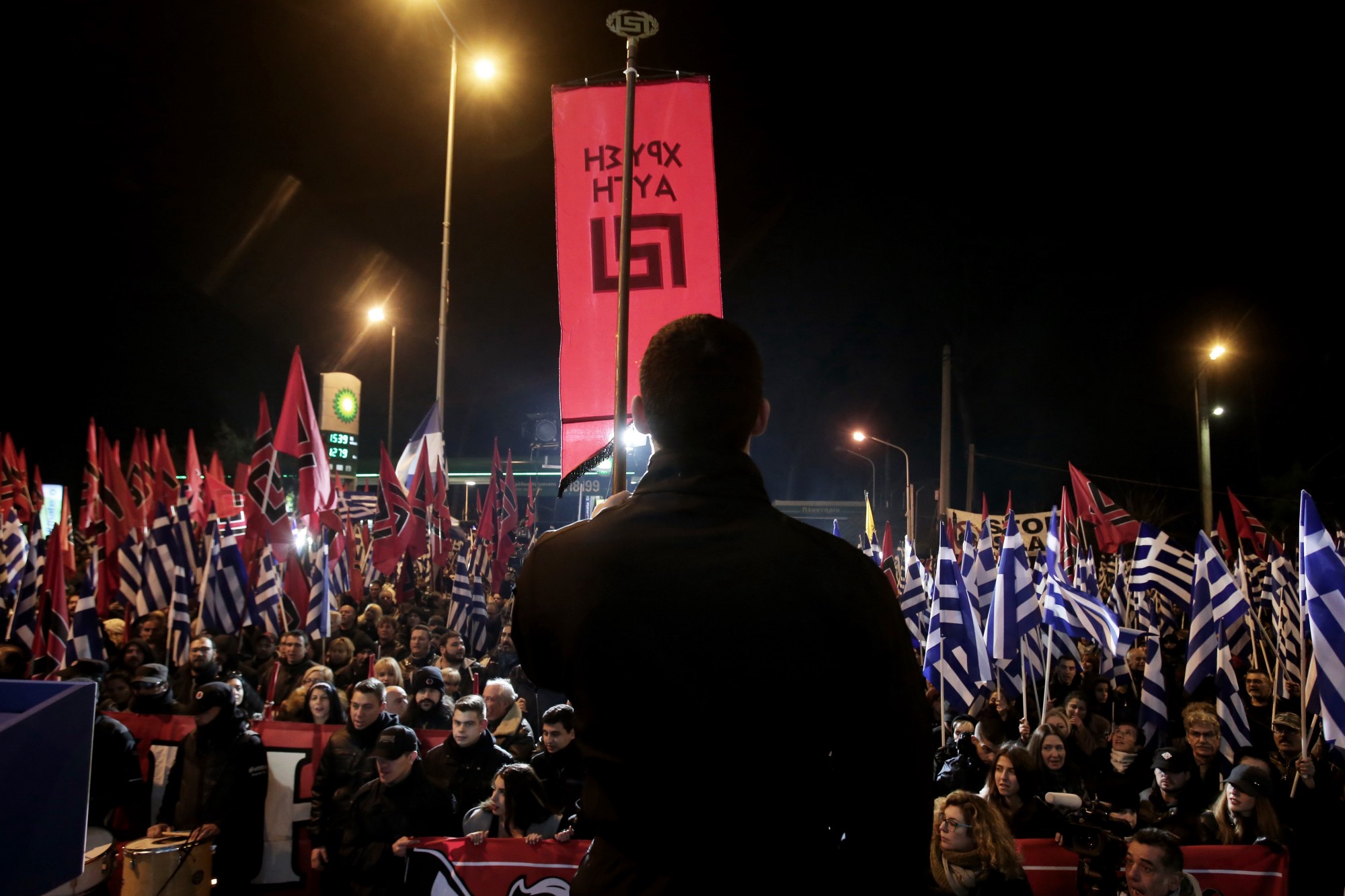 This is the first time that a political party leader has been summoned to appear before the Greek parliament's ethics committee, but it happened on Monday, when the Special Permanent Committee on Parliamentary Ethics "recommended that a censure motion for unparliamentary conduct be brought against the leader of the far-right Golden Dawn party Nikos Michaloliakos and the party's MPs Ilias Kasidiaris and Panagiotis Iliopoulos.
Michaloliakos and the two MPs were summoned before the committee on Monday in relation to their abusive verbal attacks targeting minority MPs in parliament but none of the three attended", informs ANA-MPA.
The final decision is expected to be made by the parliament plenum on Monday, March 19.
Instead of attending the ession of the ethics committee, both
Kasidiaris and Iliopoulos sent written memoranda whereas the head of their party, Michaloliakos simply ignored the process.
"Michaloliakos was summoned after he urged MPs from Greek minority communities to "declare what their country is" during a session of the plenum and for fully backing his MPs' verbal attacks on SYRIZA minority MP Moustafa Moustafa."
Parliamentary rules and the Greek penal code do not allow the use or promotion of hate speech within the Parliament and outside in society, too…./IBNA