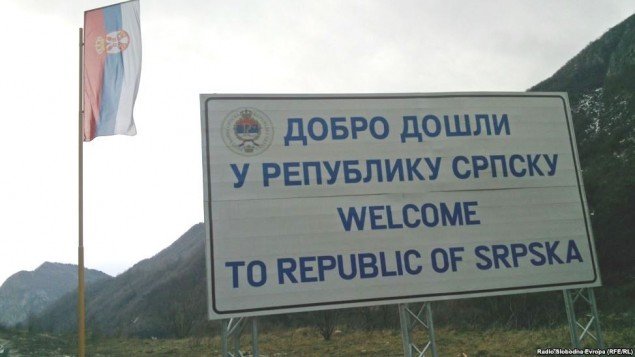 Banja Luka, January 7, 2016/Independent Balkan News Agency
By Mladen Dragojlovic
RS officials are preparing, as they say, "the biggest and most beautiful celebration" of January 9, Day of RS.
This date is opposed by Bosniak politicians and, on the basis of their complaint, BiH Constitutional Court brought decision that this date is not in accordance with BiH Constitution because it is not referring to all nations who live in RS. This decision united the RS ruling and opposition parties in their intention to continue to celebrate this day as RS Day, despite the Court decision. Their non-complaint with the Court decision triggered the avalanche of reactions of international community and Bosniak politicians who see the negation of state institutions. Additional negative reaction of Bosniak politicians were caused by Serbian PM, Aleksandar Vucic, when he announced that he will come on celebration in Banja Luka.
"If Vucic really does participate in this unconstitutional celebration, he will show that everything he earlier said about respect to BiH as a state was "empty talk", said the Bosniak member of BiH Presidency, Bakir Izetbegovic.
He was the person who submitted the complaint to BiH Constitutional Court about RS Day and, after the decision was announced, Izetbegovic said that he is not against celebration of RS Day, but it cannot be January 9. He called Serb representatives to negotiate with other nations in order to decide about the date suitable for all citizens, regardless of nationality.
Negative reactions from Sarajevo go so far as the Social democratic union BiH demanding that all BiH officials who participate in this celebration resign because "their performance of duties, for which they receive salary, has absolutely no sense". In its announcement, SDU BiH explained that these officials took an oath on the Constitution of BiH and, if they participate on celebration, they will break this oath, Constitution and laws of the State.
RS Day celebrate the date when Serb representatives in pre-war Socialist Republic Bosnia and Herzegovina decided to leave the Parliament and establish the Parliament of the Serb Republic BiH as the institution which will adopt the decisions about secession from SR BiH and establishment of Republic of Srpska. It was January 9 1992, when the first session of this Serb Parliament was held, and in remembrance of this date RS continued to celebrate this day after the war. For Bosniaks, this date is the date when Serbs decided to go to war, which finished with the genocide in Srebrenica, concentration camps, and large number of victims. That is why they oppose this date as a date that should be celebrated by any nation in BiH.