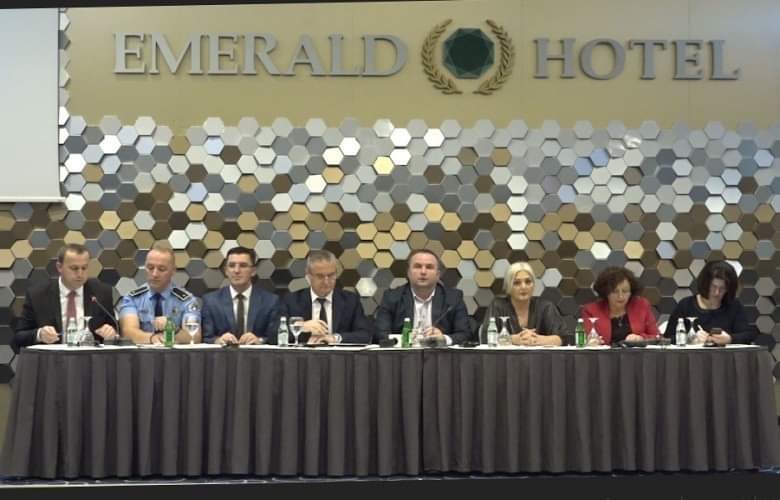 The Central Elections Commission (CEC) will hold a meeting tomorrow (Friday) with representatives of the Kosovo Police, State Prosecution office, the Elections Complaints and Appeals Panel (ECAP) and Kosovo Judicial Council (KJC), to discuss on security during the election campaign which started today and election day on 6 October.
Chief Executive of the CEC Secretariat, Enis Halimi, expressed his optimism on preparations of the election, saying that a democratic election process would honor the society.
Also, representatives of the Kosovo Police stated that they are ready for early elections. Afrim Ahmeti from the KP said that based on the applicable laws and an MoU signed with other institutions the police stand ready for the election campaign and the Election Day.
Laura Pula from the State Prosecution Office, encouraged citizens to report any potential irregularity during the election process adding that the Prosecution Office is committed to protecting the vote of every citizen. Gyletene Sylejmani from the ECAP said that until now they have received 86 appeals on alleged irregularities during the preparations for elections.
Participating in the meeting also was Fatime Dermaku from the KJC, who stated that they have taken all necessary measures for these elections by engaging 15 judges to be on duty on the Election Day./ibna