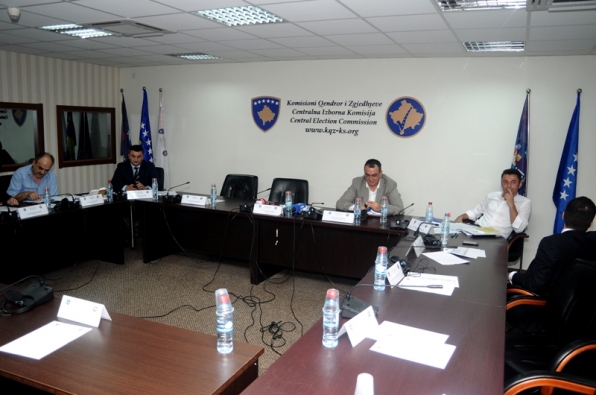 Pristina, September 2, 2013
The Central Election Commission has decided to remove the logo of the Republic of Kosovo in the ballot papers which will be used in the November elections.
With a simple majority, after a long meeting, the members of CEC decided to remove the logo from the electoral documents and ballot papers.
This request has come from the member of the SLS Serb party, Goran Zdravkovic.
"It's absurd for the material to come to us in the Serb language without being verified and translated into Albanian. This is unacceptable for Self Determination", said Rrustemi, leaving the meeting.
Meanwhile, the former member of CEC, Fadil Maloku who was expelled from Pacolli's party for objecting this decision, said that this is an attempt toward the Constitution of Kosovo. /ibna/