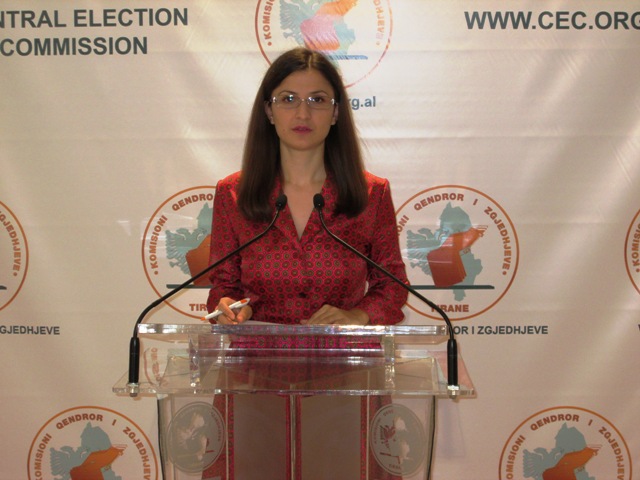 Tirana, 21 October 2015/Independent Balkan News Agency
The Central Election Commission has announced the final result of the June 21, 2015 local government elections and based on the results, this institution has demanded 17 political parties to return the funds that they obtained.
CEC spokeswoman, Drilon Hoxhaj (photo) told IBNA that political parties have received less than 0,5% of the votes on a national level in the last elections, must return their funds to the state budget.
These are funds that parties receive before the elections to somehow afford the electoral campaign. But, there are cases when political parties that perform poorly during the elections, fail to return their funds.
63 political parties participated in the June 21 local government elections. Out of them, 46 parties could not exceed the mandatory threshold of 0,5%. CEC says that the total amount that should be returned is 111 million lek or nearly 100 thousand USD.
In the recent days, a part of these political parties has returned these funds. Meanwhile, there are 17 other political parties which haven't returned them yet. The total amount that they must return to CEC is 40 thousand USD.
But what happens if these parties do not return these funds? CEC has a penalty measure ready: "If these parties do not apply the Electoral Code and return the funds to the state budget within 10 November 2015, they lose the right for other public funds for a period of no less than 5 years".
But this is not a solution. Mrs. Hoxhaj says that political parties that refuse to pay, "will not be registered as electoral subjects in the next elections, neither on their own, nor as part of a coalition". /ibna/