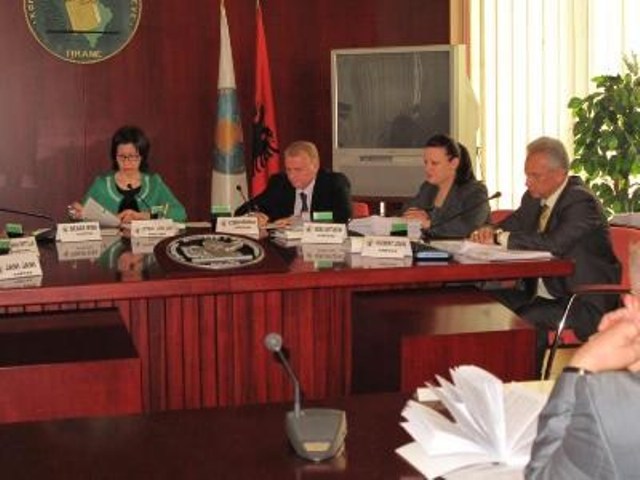 Tirana, July 19, 2013
The Central Election Commission will open all the ballot boxes of the constituency of Lezhe.
The decision was taken with 4 votes in favor, while this decision has been strongly contested by the representatives of the Socialist Party in the commission, who considered the decision as "insanity". The legal representative of the Socialist Party, Genc Gjoncaj said that, "we seriously doubt that the vote is being deformed". Gjoncaj considered this act as a disgrace, saying to the members that they will be criminally prosecuted.
Today, the CEC accepted the request of the Socialist Party to verify through TIMS system the list of voters, as there are doubts that many of them have not been in Albania on the election day.
"The situation after the opening of the ballot boxes for Lezhe was dramatic. There were irregularities in the minutes of the process and this shows that the system of the counting of the votes has not functioned", said Zguri.
SP has demanded to the CEC to address to the Ministry of Interior about those that it considers as fictitious voters in Lezhe, as according to it, it results that many persons have not been there on the election day and that many of them have voted more than once.
But, CEC refused the other request of the SP for the verification of the signatures of the voters in 6 poll centers in the constituency of Lezhe. /ibna/