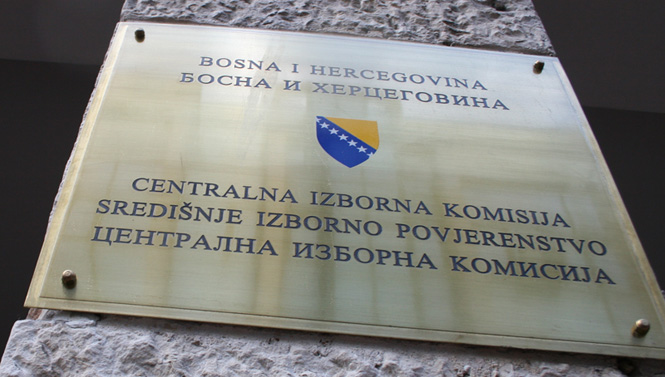 By Mladen Dragojlovic – Banja Luka
Central election commission BiH (CEC BiH) is ready to suggest changes in Election law in order to make the election process in the country more responsible and efficient.
CEC BiH president, Stjepan Mikic, said on Monday at a press conference in Sarajevo that this institution is ready to participate in the process of changes and to suggest new solutions for this law.
"For years we have been faced with the situation of polling station committees sending more and more confusing materials after the closure of the stations. Also, the manner in which committees are establishing is not good", said Mikic.
He said that he is sure that political parties have become aware that present election law and electoral process are not good and must be changed. In any way, Mikic emphasized, it would not be good to organise the next local elections under this election law and process.
CEC BiH held a press conference to officially confirm the results of the General elections. According to these results, there are no big surprises.
Milorad Dodik won his second mandate on the position of president of Republic of Srpska (RS) and his party Alliance of Independent Social Democrats with coalition partners, Socialist party and Democratic People's Alliance, will have the majority in RS People's Assembly.
One member of former BiH Presidency, Bakir Izetbegovic from the Party of Democratic Action will retain his seat, while the new Croat member will be Dragan Covic (Croatian democratic union BiH) and the Serb member will be Mladen Ivanic (Party of democratic progress).
On the state level, the biggest number of seats in the Federation of BiH will have the party of Democratic Action and, in the Republic of Srpska, the Alliance of Independent Social Democrats, but at this stage parties are still trying to form post election coalitions.
Mikic emphasised that the official confirmation of election results mean that election winners have statutory limited time to establish all institutions in accordance with the results. According to the law, the first session of RS Peoples Assembly must be held two weeks after the confirmation of the election results, while the deadline for establishing of the House of representatives of the Federation of BiH Parliament is 20 days and the House of representatives of state Parliament is 30 days after confirmation.
Mikic also said that, in this electoral process, CEC BiH was under negative comments and unfounded criticism as never before. He said that CEC BiH ordered a total of 198 recounts of votes and that Appeal court BiH had 35 complaints on CEC BiH decisions.
"All of those complaints were ruled unfounded by the court and this is proof that CEC BiH was working in accordance with laws", said Mikic.