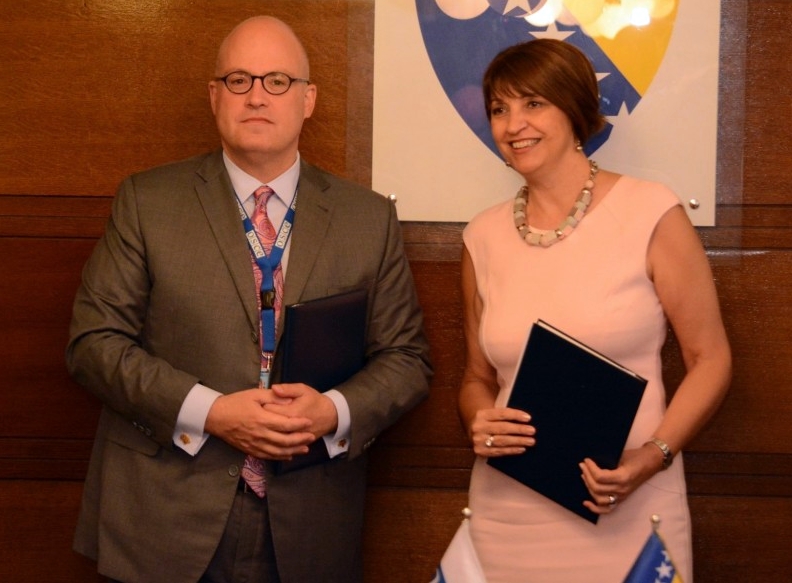 BiH Central Election Commission (CEC BiH) will announce the date for General elections 2018 in May next year and they will be held in the first week of October.
"This is defined by law and it is our obligation to do. If we fail, we can all end up in the BiH Prosecutor's Office as we would violate the law", said on Tuesday in Sarajevo the president of the CEC BiH, Irena Hadziabdic.
This was the answer to a journalist's question about the rumors that it is possible that the general elections next year will not be held since some politicians consider that there is no fair conditions for elections before the changes of the election law. Also, some unconfirmed information said that at least one of constituent nations will boycott the elections if the law remain as it is now.
"We do not see any reason not to call for general election. These are direct elections where citizens directly elect three members of the Presidency of BiH, deputies in the state and both entity parliaments and in ten cantonal assemblies. There will be no obstacles and we do everything to carry out elections in the best manner", Hadziabdic stressed.
She added that the issues that arise are related to indirect elections that come to the line after the publication of the election results, when the institutions are constituted. Also, these issues arise after each elections since the war ended.
"In BiH, unfortunately, that goes very hard. Therefore, the previous year's experience can be a good lesson for us to use this non-election year and solve these problems as soon as possible", Hadziabdic pointed out.
The CEC BiH president said that, if the election law changes, it will take time to adjust the by-laws and all this should be done in the non-election year. She expressed her opinion that  in the election year it is not good to change the electoral rules.
The fact that the elections will be announced was also confirmed by the Head of the OSCE Mission to BiH, Jonathan Moore, who reminded that the CEC's responsibility is to call elections. But, as he said, for changes of the Election Law, responsibility is on the democratically elected BiH political leaders. Moore expressed the hope that this will be done within the deadline, so that the CEC can do its part of the job.
Moore said that at the elections in BiH, but also in other democratic countries, the turnout is about 50 percent, which means that the others give their voice to those who come to the polls. According to his opinion, the higher the turn out, the greater confidence in the election results, but the democratic right of everyone is to vote or not to vote.
Hadziabdic and Moore signed in Sarajevo a Memorandum of Understanding between CEC BiH and OSCE, which represents a continuation of decades long cooperation./IBNA
Photo: FENA