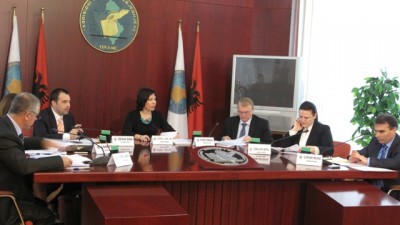 Tirana, May 7, 2013.
The Central Election Commission declared through its spokeswoman, Drilona Hoxhaj, that the lists of MP candidates have been submitted to the commission within the deadline, which was last midnight.
Hoxhaj said that the total of registered political parties is 66, where four parties are not part of coalitions. She also added that the relevant documentations of those parties will be examined in the coming days.
"Based on the Electoral Code, the CEC is processing the documents of all parties for the MP electoral lists and within May 14, it will approve or reject the proposed lists. The Central Election Commission will also make public the lists once the process of complaints is completed", said the spokeswoman of the CEC.
The spokeswoman further explained that Dritan Prifti in Fier, Laureta Gjoni and Arben Malaj in Vlore have registered as independent candidates.
As far as Mr. Malaj's candidature is concerned, his documents will be examined in tomorrows meeting of the CEC. /ibna/