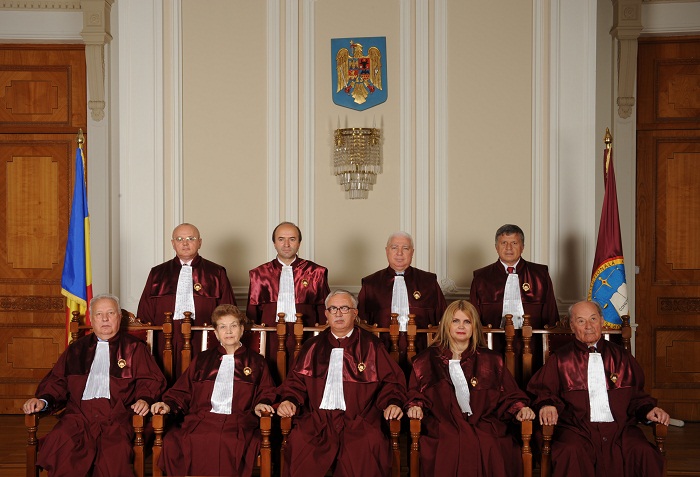 The law banning PSD leader Liviu Dragnea and other convicted persons to be government members is constitutional, the Constitutional Court has ruled on Thursday, after rejecting the objection of unconstitutionality filed by the Ombudsman in this regard.
The CCR has rejected on Thursday as inadmissible the objection of unconstitutionality filed by the Ombudsman to Law 90/2001, which bans PSD leader Liviu Dragnea to be part of the Government because of the final suspended sentence (on parole). The ruling comes after four postponements.
PSD chairman Liviu Dragnea said on Thursday, before the ruling on the Law 90, that the Court's decision would not change his political actions, adding he will continue to support PM Sorin Grindeanu.
On April 27 CCR decided to postpone a decision to May 4. According to judicial sources, one of the reasons for the fourth postponement was the lack of quorum.
On April 4, CCR had postponed making a decision on this issue to April 27. The previous CCR session on the topic was held on March 7.
At the time, before the CCR decision, PSD leader Liviu Dragnea has said on Thursday he further supports PM Grindeanu and the governing programme. Whatever my colleagues may say, the main objective is that the governing programme is fully implemented."
Ombudsman Victor Ciorbea said on January 5 he sent to the Constitutional Court the notification regarding Law 90/2001 banning from joining the government the individuals convicted in criminal files. Thus the Ombudsman notified the CCR on the unconstitutionality of article 2, which does not allow PSD leader Liviu Dragnea to be member of the government due to his final sentence on parole.
The Ombudsman claims the law violates the principle of balance of powers.
On December 19 the Ombudsman announced that a decision concerning the above mentioned article will be made after the next government takes over.
Law 90/2001 reads that members of the government can be the individuals having Romanian citizenship and domicile in the country, have all electoral rights, have not been criminally convicted and are not in an incompatibility case.
After the general elections last December, PSD leader Liviu Dragnea claimed his party would not take any steps to amend the law, however he mentioned that "it's the Ombudsman's decision to challenge the law to the Constitutional Court." According to Dragnea, the law is not a "restriction of fundamental rights" but it is abolition" for life of the right "to be elected", arguing that "Government members are voted by Parliament, so they are not elected."/IBNA
Source: romaniajournal.ro