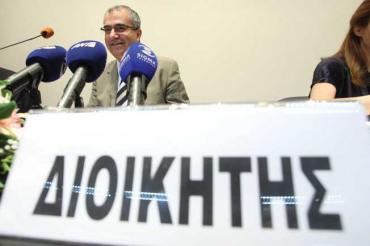 By George Psyllides
CENTRAL Bank of Cyprus (CBC) Governor Panicos Demetriades said yesterday he had no intention of resigning, as a rift with the government appeared to persist over the way he was handling the island's banking crisis.
"There is no such issue," Demetriades told a news conference. "I said it in the past and I would like to close this matter. As the CBC we did everything possible … to avoid much worse, catastrophic scenarios, which we actually had before us."
In exchange for a €10 billion bailout from the eurozone and International Monetary Fund, Cyprus had been forced to close Laiki, its second biggest bank, and restructure its biggest, Bank of Cyprus (BoC), including imposing losses on deposits over €100,000.