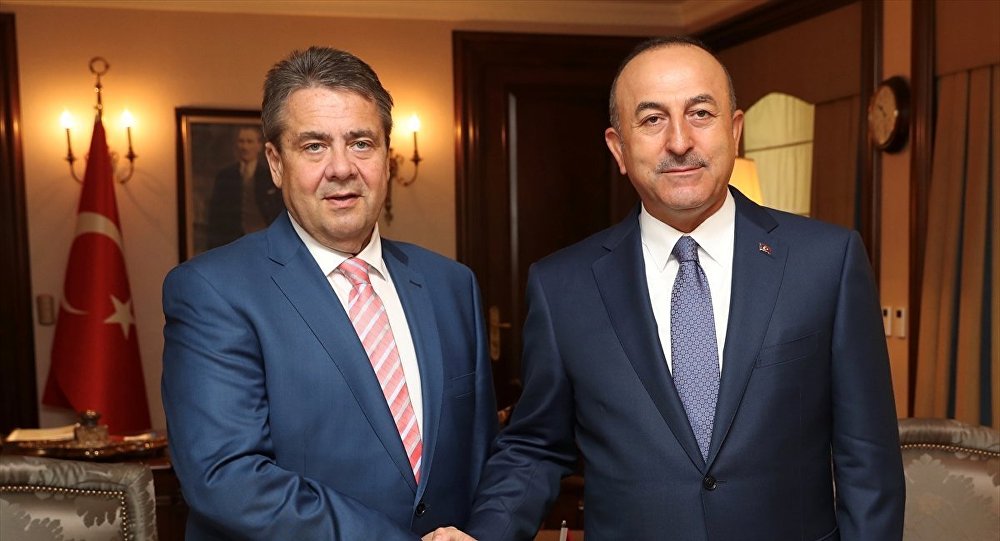 An important step for the re-establishment of Germany-Turkey relations is the visit of Turkey's Foreign Minister Mevlut Cavusoglu to the home country of German Foreign Minister Sigmar Gabriel.
Cavusoglu visited Goslar and met with his German counterpart. The Turkish Minister said there are issues that both sides are talking about, but he stressed that "we (both parties) think it is our duty to overcome the obstacles".
"Me and my counterpart, we consider our common duty to take the necessary steps to overcome tension and create a better future." He himself said the two sides raised issues that caused tensions: "we faced problems and tensions". But I think that through dialogue and actual co-operation we will manage to handle everything".
The Turkish Minister also talked about the relations (of Turkey) with the EU. Perhaps we can not have the same views on Turkey's accession to the EU but we can deal with the issue of updating the Customs Union. At the same time, the start of the accession negotiations will not be for the benefit of our countries but also of the EU.
Gabriel referred to the imprisoned German citizens in Turkey and reported that some of them were released. The German minister also referred to the case of the imprisoned journalist Deniz Yucel.
"I'm not connecting Yucel's case with arms exports. For example, the Turkish army is battling ISIS in Syria. There are mines there. We, who have the equipment you deal with these mines shouldn't we export it? We must export it". Before the meeting, however, Gabriel said that as long as Yucel remains in Turkish prisons, no approval will be given for arms exports to Turkey.
According to information, in the coming weeks, the German minister will visit Istanbul to participate in the ceremony for the 100 years of the German Lyceum in Turkey.
However, Turkey has made an important step in re-establishing relations with the EU in the past month. Recep Tayyip Erdogan in December 2017 visited Greece to meet with Alexis Tsipras.
Last week he visited France and had meetings with Emmanuel Macron.   
On Saturday, Cavusoglu visited Gabriel.   
And on Sunday (January 7), Erdogan himself participated in the inauguration of the Orthodox Bulgarian Church along with the Bulgarian Prime Minister Borisov. The temple was restored with money from the Turkish state…/IBNA
Photo (Library)