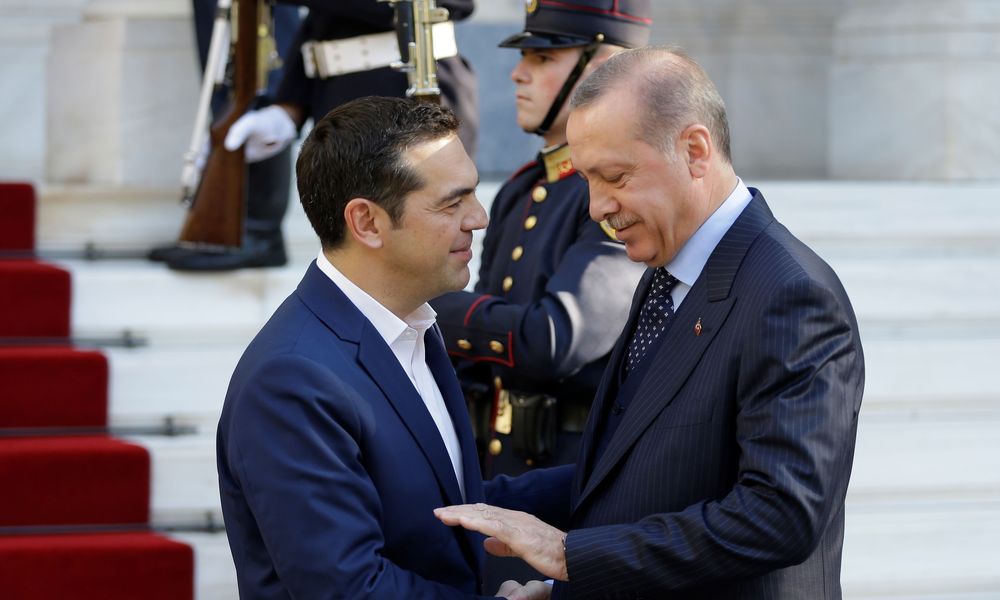 Many heads were turned by the statements of Turkish Foreign Minister Melvut Cavusoglu, who revealed that during Alexis Tsipras's recent visit to Ankara, "Turkey, protecting all its rights in the Aegean Sea, discussed with Greece all the problems and came up with a common solution on the issue of the reactivation of the mechanisms for not increasing tension and the resumption of bilateral contacts, where we discuss all issues". Before the visit of the Greek Prime Minister the spokesman of the Turkish Presidency, Ibrahim Kalin, had said that in the Tsipras-Erdogan meeting issues such as the "Turkish minority" in Thrace, and the "islands"would be discussed.
Cavusoglu's statements raise questions about what has been discussed and about the decisions taken by the two sides.
The Turkish Foreign Minister also referred to developments in the Cyprus issue and stressed that "the Greek Cypriot side does not want to share with the Turkish side power, economy and competencies. Now without having decided what to discuss, negotiations will not begin again. And we will not wait for this issue forever. If the Greek Cypriot side does not want to share anything with the Turkish Cypriot side we will take the appropriate steps".
In this context, Recep Tayyip Erdogan responds to the opposition's accusations that Ankara spends huge sums on gas exploration and hasn't found "a bucket of oil".
"Of course we will not stop our explorations in the eastern Mediterranean because Greek Cypriots and some MPs of the Republican People's Party want it… We will not stop protecting the rights of our country and our Turkish Cypriot brothers on the energy sources because some people do not want it in the Republican People's Party. With the help of God, we will continue our works until the end to bring the pleasant news that our people are waiting for", said the Turkish President.
Bazaars with the US for the F-35 and S-400
Erdogan sends Akar to Washington
Significant "friction" seems to have been caused between the United States and Turkey on the issue of the possibility of suspending the delivery of the F-35 in the event that Ankara acquires the Russian S-400 anti-aircraft system.
Wednesday afternoon it was unveiled that Turkey's Minister of Defence, Hulusi Akar, and the Chief of the General Staff of Turkey, Yasar Guller, will visit the United States. It is officially reported that the visit will take place to discuss developments in Syria, but experienced analysts say the goal of the Turkish and American side is to find a solution to the issue.
The reliable website, Middle East Eye, claims that US Vice President Mike Pens called Erdogan – there has been no official confirmation of a phone call – and asked him to cancel the delivery of the S-400, while pressuring him to buy the Patriot anti-aircraft system. The Turkish president has reportedly said that "Ankara is in a position to back down on the agreement signed with Moscow", while at the same time said that the Patriot at this stage does not satisfy Turkey with regards to timely delivery, financing and also technical support. Pens allegedly promised a quick delivery of the US systems but did not offer any guarantees on the remaining terms./ΙΒΝΑ