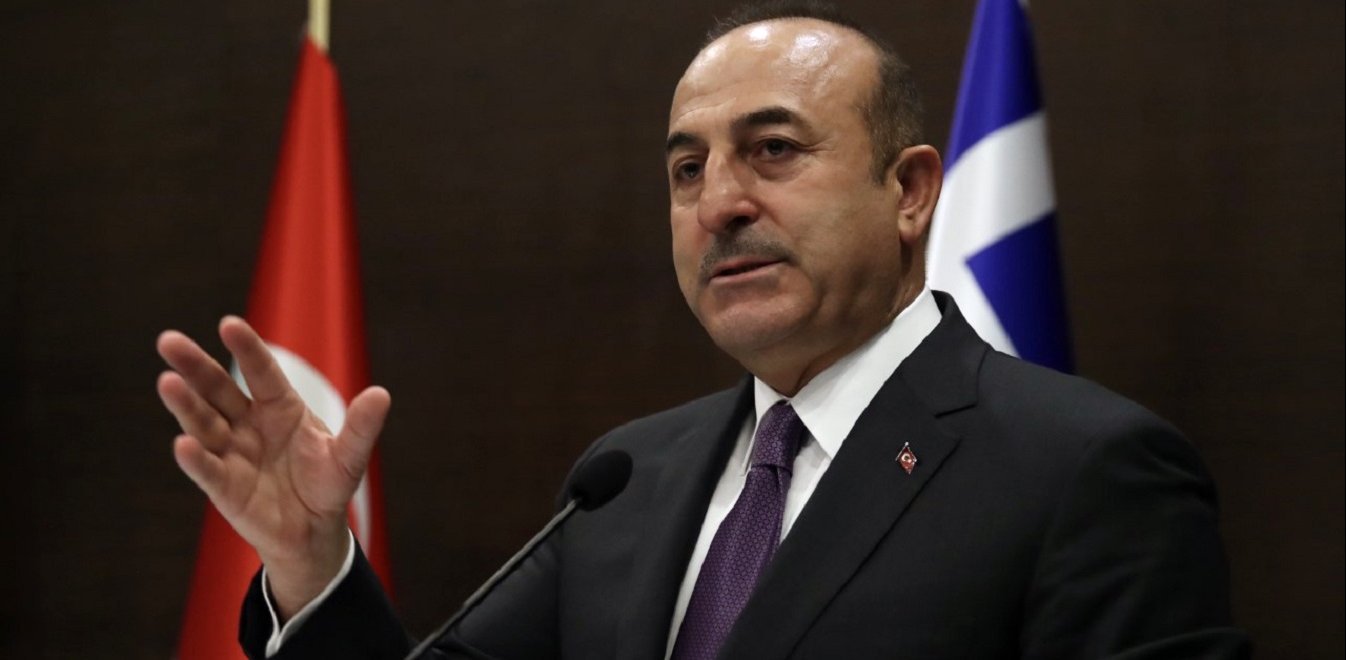 Interview of the Turkish Foreign Minister, with references to the Republic of Cyprus and energy issues
By Michalis Michael
While the diplomatic efforts in Nicosia wait for Turkey's next step in the Cypriot EEZ, which they are sure will take place, the country's Foreign Minister Melvut Cavusoglu held an interview, where he referred to the Nicosia energy program. This plan targets two factors. On the one hand, for the international arrest warrants issued against the Fatih's crew to work even more, something to which Cavusoglu also referred to, and at the same time at the next Summit, they want to see from Europe measures being taken.
Cavusoglu, on the other hand, emphasizes that a gas deal does not mean "recognition" and gave the example of Taiwan, which, as he said, "is not recognized by everyone, but everyone is trading and making agreements with it."
"We are also in the Mediterranean and have informed the United Nations about our territorial waters," he said, arguing that what Turkey did was research projects and drilling in its own continental shelf and in regions that the Turkish Cypriots have licensed to the turkish state-owned oil company. "Previously we only did seismic surveys because we did not have a drill. Now our drilling machine Fatih started drilling west of Cyprus. Now our second driller, which was originally going to the Black Sea, is also going to that area," he said.
As he further argued, with the expedition of their drill, the Greek Cypriot side panicked. "At first there were some reactions and we responded. But beyond that we informed everyone. For example, after we informed Britain, this area is now considered a controversial area. If we look at the US statement, we see that it is balanced with the EU's announcement. We have sent a letter to all the Foreign Ministries of the permanent members of the Security Council and the Foreign Ministers of the EU member-states and Mogherini, stating the rights of Turkey and the Turkish Cypriots within the legal framework. Moreover, our Foreign Ministry, after inviting the ambassadors of these countries here (in Ankara), informed them in the same way and they were greatly influenced. Because they speak without knowing, and immediately in the EU with the notion of solidarity they take their stand," the Turkish Foreign Minister said.
What he says about the warrants
When asked about the international arrest warrants of the Republic of Cyprus, the Turkish Foreign Minister said they have made statements on this issue and reminded "the boundaries of the Greek Cypriot side". "We will not retreat on this issue and we will take the necessary steps. So let's not try this kind of path, we have made our statement and that's our position. It is not possible for us to accept the capture of our citizens by the Greek Cypriot side." When asked if there is reason to worry about the Eastern Mediterranean, he said that "in my opinion, there is no cause for concern, everything will fall into place."
"As soon as", he added, "the rights and interests of everyone are secured under the law and they know about sharing, there will not be a problem." Their own objection, he continued, are unilateral steps. "At this point they will agree, they will necessarily agree. That is, the Greek Cypriot side, Greece, the EU, and the countries of the eastern Mediterranean will agree. There is no other way out. But of course because of the Syria problem, the presence there of Russia, the presence there also of the United States and the West, all eyes are on the Eastern Mediterranean. There are also serious questions about how much gas and oil deposits there are there. But there is one reality, the only way for these deposit to get to Europe is through Turkey," he concluded./ibna