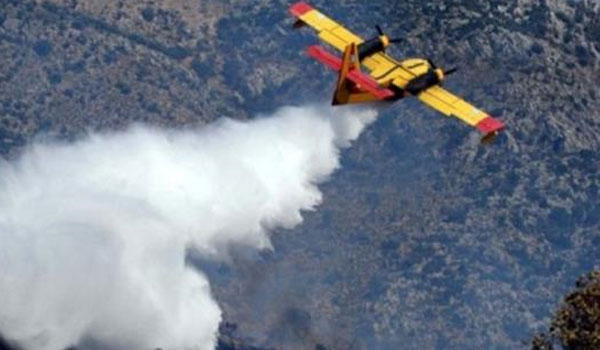 Ankara, June 23, 2016/Independent Balkan News Agency
By Manolis Kostidis
Ankara refused to land its fire extinguishing aircrafts to Larnaka and Pafos
Turkey is recalling its initial offer to send firefighting aircrafts to Cyprus to contribute to the extinguishing of a fire on the island, since it refuses to allow their aircrafts and helicopters to land in Larnaca and Paphos.
After successive phone conversations, Larnaka had accepted Ankara's offer, making it clear that the aircrafts will operate with the single fire force coordinated by the Republic of Cyprus.
At the same time, it had requested for the aircrafts to land in Larnaca and Paphos, just like all the aircrafts that have been sent from Greece, France, Great Britain and Israel.
Ankara however, reacted and the Turkish Foreign minister Mevlüt Çavuşoglu stressed that Turkey can not accept such terms.
"When we saw that a fire broke out on the Greek Cypriot side we proposed assistance through Mr Akinci, and talked many times on the phone with the leadership of the Greek Cypriots.
But despite the delicate situation and the humanitarian contribution, the Greek Cypriots want to exploit the situation. They want the Turkish aircrafts and helicopters to land to the Greek Cypriot side. This is something we can not accept", he said.
The Turkish Foreign minister added, stressing: "I am saying to the Greek Cypriots, let them not exploit even the humanitarian cases. Even if you do not accept the help, at least do not pull the issue in the another direction".
Turkish diplomatic sources who spoke to the Hürriyet newspaper said that "there has been a natural disaster and the Greek Cypriots wish to place Turkey under control with specific terms.
The pilot of the aircraft must decide where the water must be dropped. That is why we did not accept the conditions of the Greek Cypriots who claim that they know everything".
However, all other aircrafts that were sent from different countries are coordinated by the Republic of Cyprus.