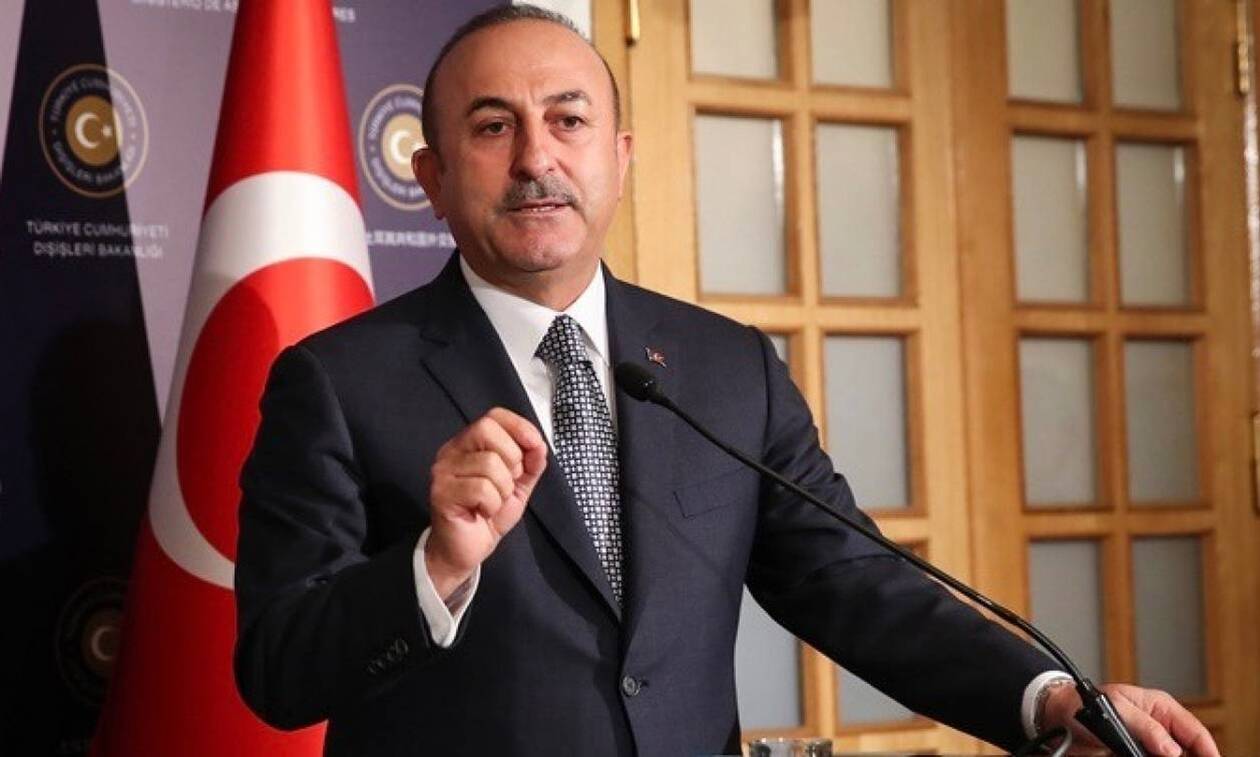 Cyprus is our national affair, the Turkish Foreign Minister said
By Michalis Michael
"We do not impose any model of solution on the Cyprus issue", Turkish Foreign Minister Mevlüt Çavuşoğlu stated, noting, however, that the Turkish Cypriots' political equality and security are not abandoned. The Turkish Foreign Minister said that they want to regard Greece as a partner in the win-win approach concerning all issues in the region.
"Our nation opens its heart to those extending the hand of friendship. Let us turn the Eastern Mediterranean into a basin of peace, prosperity and cooperation", the Turkish Foreign Minister commented.
Speaking at the Turkish Ambassadors' conference in Ankara, and as reported by the Cypriot agency, Çavuşoğlu stated that "we will not allow steps to be taken, that do not take into account the rights and interests of Turkey and of the Turkish Cypriots in the Eastern Mediterranean, the point where the three continents of the world come together". "After our Fatih drill commenced its operation on our shelf, our Yavuz drill followed in the areas that the state-owned oil company 'licensed'. What we are looking for is to find a solution on the level of co-operation for the fair sharing of wealth", he said.
Çavuşoğlu added that this is why the constructive proposal made by the Turkish authorities should be encouraged, with pure intentions. "We will always and under all circumstances continue to defend the rights of 'TRNC' and of the Turkish-Cypriot people", he said. According to the Turkish Foreign Minister, the EU cannot act as a court on matters such as the areas of maritime jurisdiction. "We will not move according to their so-called measures", he said.
The Turkish Foreign Minister declared that "Cyprus is our national affair. The Turkish-Cypriot people's political equality and security is not abandoned. On this basis we do not exclude and impose any solution model. We agree to participate in outcome-focused negotiations. But starting a new process just for the sake of negotiations alone will not be helpful; neither for us or Greece, nor for any of the two communities".
Çavuşoğlu said that they want to regard Greece as a partner on the win-win approach concerning all issues in the region. "Our nation opens its heart to those extending the hand of friendship. Come and work with us for the well-being of our region and our people. Let us turn the Eastern Mediterranean into a basin of peace, prosperity and cooperation. Therefore, our message to all those interested in the region is: Meet us on the cooperation level, let us all win", he stated./ibna