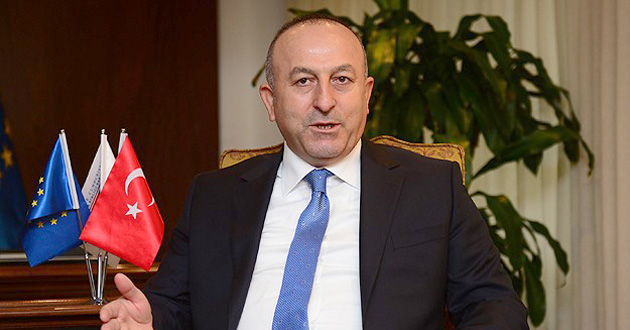 Review Hari Stefanatos
One of the priorities of the new government is the EU accession process of Turkey, said the Turkish Foreign Minister Mevlüt Çavuşoğlu, expressing his dissatisfaction, especially for chapters 23 and 24 that are blocked by Cyprus.
The Turkish Minister said that the statements of president Tayyip Erdogan during the election campaign and later support the accession process.
"Just the fact that we have the Ministry of EU proves it", said Mevlüt Çavuşoğlu, stressing that Turkey's accession process is one of the strategic issues of the country's foreign policy.
He recalled that when Tayyip Erdogan was Prime Minister he had declared 2014 as the Year of the EU. "We do not share the views that the reform course has been slowed. This year alone we announced two packages of judicial reforms", said the Turkish Minister.
Çavuşoğlu, said the biggest problem is the political obstacles, which stem from the EU. He reiterated that 17 chapters in Turkey's accession negotiations have been blocked and of those 14 are related to Cyprus and have been "blocked unfairly".
"For Chapters 23 and 24 they say they want to open them, but unfortunately they are blocked by the Greek-Cyprus side", said the Turkish Minister, wondering whether Turkey should wait another 3.5 years to open a new chapter and added that for Turkey the Italian Presidency will be an opportunity.