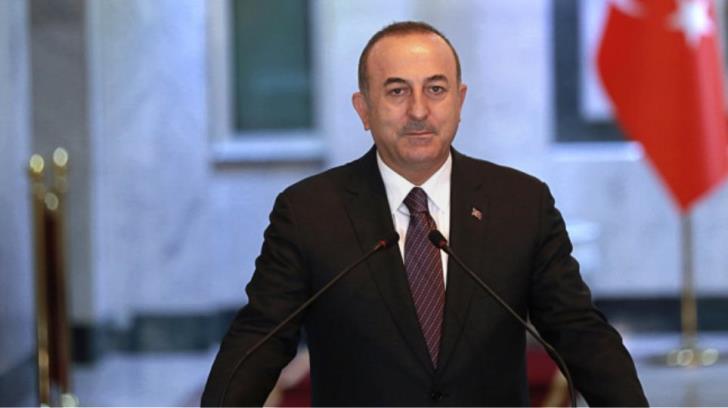 Turkish Foreign Minister Mevlut Cavusoglu, speaking at the 12th Conference of Ambassadors to the Presidential Group, said Turkish Cypriots would no longer sit at the negotiating table just to discuss.
Referring to the talks on the Cyprus issue, Cavusoglu noted that "Turkish Cypriots will no longer sit at the negotiating table just to discuss. They clearly conveyed this message in the last elections".
Referring to hydrocarbon exploration in the Eastern Mediterranean, Cavusoglu stressed that "no one should expect Turkey to give up its rightful energy resources. Initiatives that exclude us have no chance of success".
As for Greece, the Turkish Minister said that Ankara wants to resolve the problems with Athens through dialogue, adding that they remain open to unconditional dialogue and diplomacy. He called on Greece to choose between tension and dialogue. Turkey has the potential for both", he stressed.
According to Mevlut Cavusoglu, even in small matters neighbors can help each other out. "Our President, in his last message on the occasion of the Izmir earthquake, succinctly underlined this. We want to resolve our problems with Greece through discussion. We remain open to unconditional dialogue and diplomacy".
"While the Greek Prime Minister penned letters in the newspapers of France, Germany, Britain trying to benefit from the public opinion of other countries, we addressed the Greek public with an article in a Greek newspaper. We said, either you choose to live with tensions and escalation or we engage in diplomacy, dialogue and cooperation. The ball is in the Greek court. Fortunately, all paths are open for Turkey", he said.
Finally, he stated that "we submit to them any reasonable diplomatic opening. Specific proposals such as exploratory negotiations, revenue sharing, regional conference have always been submitted by us. We proposed to hold a Summit for the Eastern Mediterranean, to discuss these issues not only with Greece, but with all the coastal states".
Continuing his speech, Cavusoglu also noted that, instead of showing tolerance and learning about coexistence, trying to settle the religions of others constitutes a case of open "recklessness".
He acknowledged the fact that they would continue to defend tolerance and the culture of coexistence, but added that "we can not regard an insult to our Prophet, who has a unique place in the hearts of more than 1.5 billion people and other holy places, as freedom of expression. Our attitude is that clear and fair". /ibna