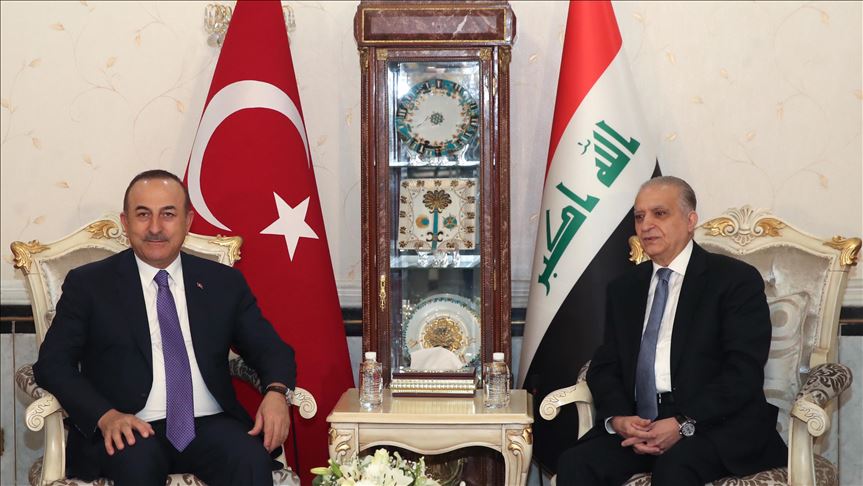 Turkey does not want Iraq to become a war zone for foreign forces, Turkish Foreign Minister Mevlut Cavusoglu said on Thursday, during a joint press conference with his Iraqi counterpart in Baghdad, the capital of Iraq.
The Turkish Foreign Minister went on to add that Iraq was not alone and that Turkey was there to help overcome the hard days together.
Cavusoglu's visit came amid heightened tensions between the US and Iran, starting with the assassination of a US-based contractor in Iraq late last month and the execution of the Iranian Commander of the Quds Force of the Revolutionary Guard Corps Qasem Soleimani last week.
Iraqi Foreign Minister Mohamed A. Alhakim, for his part, confirmed that talks with his Turkish counterpart focused on the need to respect Iraq's sovereignty on all sides.
Bilateral relations at all levels were also discussed during the meeting, adding: "We are working with Turkey on counter-terrorism issues as well". /ibna