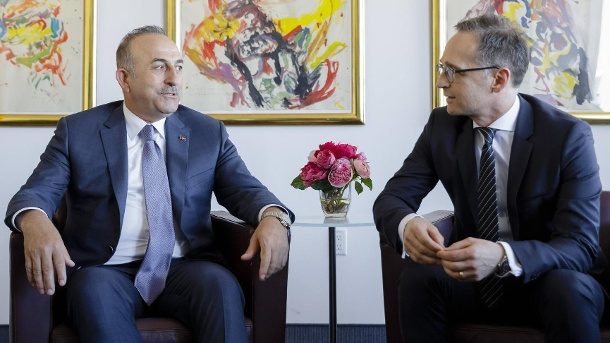 German Foreign Minister Heiko Maas announced on Thursday that he will visit Turkey on Saturday, October 26, to discuss Turkey's military operation in northeastern Syria.
The head of German diplomacy, during a parliamentary debate on the Middle East, criticized Turkey's Turkish operation against the YPG/PKK groups in northern Syria, but stressed the importance of the dialogue between Ankara and Berlin.
"It's always better to talk to each other instead of talking about each other, therefore I will be traveling to Ankara on Saturday", Heiko Maas posted on Twitter, adding that he will meet with his Turkish counterpart and other officials and share the expectations of Germany for Syria.
However, the post of the German Foreign Minister on his visit to Turkey did not sit well with his Turkish counterpart, Mevlut Cavusoglu.
In particular, Heiko Maas announced on his account that he intends to travel to Turkey on Saturday, signaling that the ceasefire must be respected and the civilian population protected, that when Turkey deals with refugees, it must comply with international law and that it must support the political process and not hinder it.
Immediately, the Turkish Foreign Minister Mevlut Cavusoglu responded to the post with the statement: "Dear @HeikoMaas, I look forward to your visit in Turkey. You are always welcome. But not with a raised finger. Anyone who gives Turkey lessons should expect a corresponding response"./IBNA