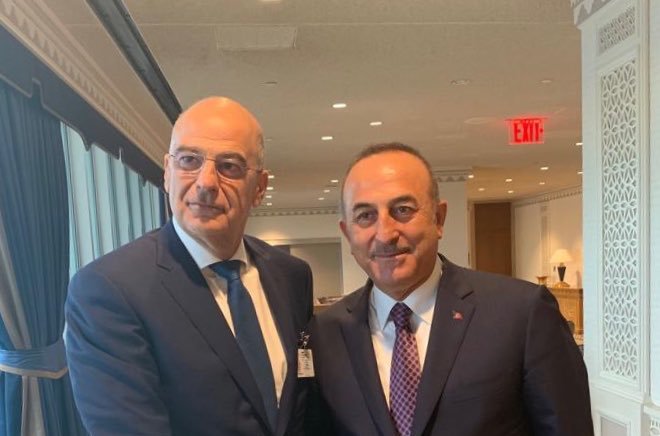 Turkish Foreign Minister Mevlut Cavusoglu chose to respond to his Greek counterpart over the situation of immigrants and refugees on the Greek side of the Greek-Turkish border.
The Turkish Foreign Minister commented on a post by his Greek counterpart, where Nikos Dendias posted the Greek Foreign Minister's statement on "Turkey's sad statements and actions".
Mevlut Cavusoglu, referring to a New York Times article about refugees trying to reach Europe, asked his Greek counterpart, "Have you seen this?" by uploading the article link.
According to an NYT article, the Greek authorities keep migrants crossing into Greece in a secret detention location.
Greek Government Spokesman Stelios Petsas denied the NYT's allegations during a weekly briefing of journalists.
Turkey has recently announced that it will no longer try to stop those seeking asylum seekers in Europe.
Since then, thousands of asylum seekers have been flocking to Turkey's Edirne province, which borders Greece and Bulgaria, in order to reach Europe.
The Greek Foreign Ministry said in a statement: "Turkey's unacceptable and condemnable statements today do not come as a surprise. They are a continuation of a scalable practice that puts it beyond not just European boundaries, but of all European logic. The same boundaries and logic that Greece will continue to defend with all available means"./ibna