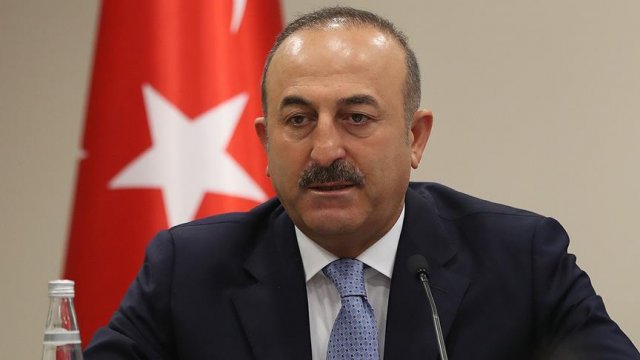 The Turkish FM Mevlut Cavusoglu is threatening to suspend the EU-Turkey agreement signed in March 2016, according to statements he made in an interview for the Swiss newspaper Neue Zuericher Zeitung (NZZ).
"We abide by the agreement with the European Union and we expect Europe to do the same. If it does not, then we will suspend our agreement with the EU on this issue," said the Turkish Foreign Minister.
When the Swiss newspaper asked when this will happen, Mevlut Cavusoglu replied: "I will not wait until the end of the year. We had originally said in late October," adding "Our patience is running out." We expect an answer (from the EU) in the next few days. If it doen't come, we will terminate the agreement. "
The Turkish Foreign Minister also said that "in the last 14 years we changed a lot following recommendations by the EU. But if some European countries strengthen their anti-terrorism laws and  Turkey is encouraged to weaken its own, then our people will perceive this as weakening in the fight against terrorism. "
Cavusoglu also rejected a possible compromise and believes that there have been compromises made on the issue already and he does not see any other possibility on the issue of terrorism: "In this respect we can not make any concessions to the EE. The Europeans did not live through an attempted coup. They are not fighting against all terrorist organizations, the Islamic State, PKK, and Fethullah Gülen network. Instead of lecturing Turley, Europe should take action against racist movements, xenophobia, anti-Semitism and Islamophobia, "he said.
Critics accuse Turkey's leadership that with the help of these anti-terrorism laws it's silencing political opponents and unwelcome journalists, notes the Swiss newspaper./IBNA