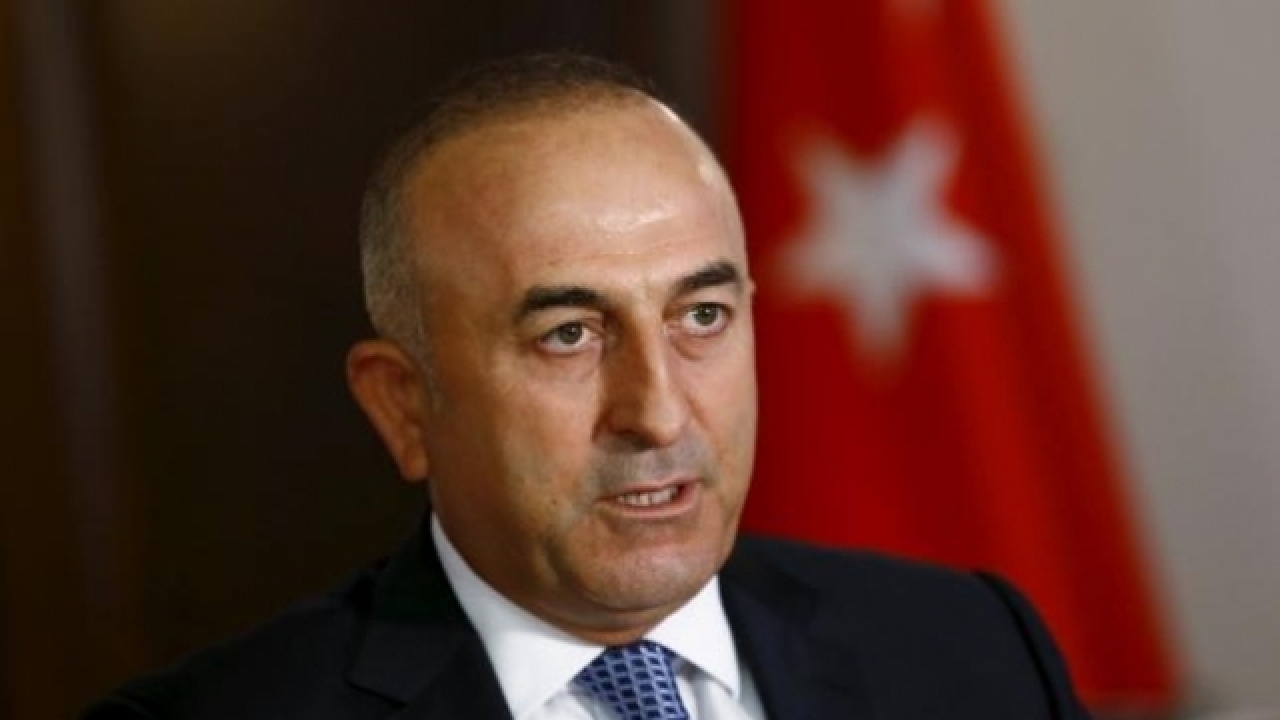 Turkish Foreign Minister Mevlut Cavusoglu in a speech to the Turkish Parliament on the 2019 budget for his ministry has referred to many foreign policy issues. The Turkish Minister made special reference to developments in Cyprus.
Cavusoglu ruled out any possibility of a total withdrawal of Turkish troops from the island. "Cyprus is one of our national issues, we have made real efforts for a just and lasting solution in Cyprus, but we have seen in Crans-Montaña that the Greek side does not want that. We will not start negotiation just to negotiate, before we set the parameters; what we will negotiate, which will be the terms. But to those who dream of the zero army, zero guarantees let them wake up from these dreams. That will never happen", he said.
The Turkish Minister also referred to developments in hydrocarbon exploration in the maritime region of Cyprus and spoke of a strong presence of Turkey in the region and that Ankara will continue to carry out investigations. He refrained from referring to the explorations of the Republic of Cyprus.
"Our position on hydrocarbon exploration around Cyprus is also clear. Now with our ships, we are making explorations on plots that we have been invited us to investigate by the 'Turkish Republic of Northern Cyprus' and our Exclusive Economic Zone, for which we have informed the United Nations.
We now have research vessels and perform drillings. We are also taking measures with our military heroes in the area and we will continue to take action", he said.
Cavusoglu also referred to Turkish-EE relations and argued that Ankara wants to improve relations and update the customs union agreement, to the benefit of all sides.
The Aegean and FETO
Significant statements about the differences between Turkey and Greece in the Aegean, as well as the arrests of Gulenists members of the FETO organization, were made by Turkish Foreign Minister Mevlut Cavusoglu.
In an opposition MP's question on whether the regime on the Aegean islands has changed, he said that "the status of small islands, which has opened the way for disagreements with Greece, is not precisely defined either in the Treaty of Lausanne in 1923 nor in the Treaty of Paris in 1947. However, there has been no change in the status of islands since the Imia crisis in 1996. As such, there is always tension between Turkey and Greece. But it is not right to accuse AKP of this".
"In order to resolve these issues, Ismail Cem (formerly FM of Turkey) after the Imia crisis had begun exploratory contacts. If you are trying to corner the AKP now you will hurt Turkey because this is a sensitive issue for Turkey. Our General Staff and the Ministry of Defence are continuing their exploratory contacts with Greece. This is a sensitive issue, so we will continue our consultations. If the House wants to be informed behind closed doors, we will be happy do it", he said.
Sensation caused Cavusoglu statement on the arrests of FETO members. He said that Trump reported that work was being done "on the issue of the archterrorist (meaning Gulen). Cavusoglu said that alongside these, 15 US states have began investigations into the FETO organization. The Americans told us they were starting to see the dark face of FETO, and already in New Jersey there have been arrests"./IBNA