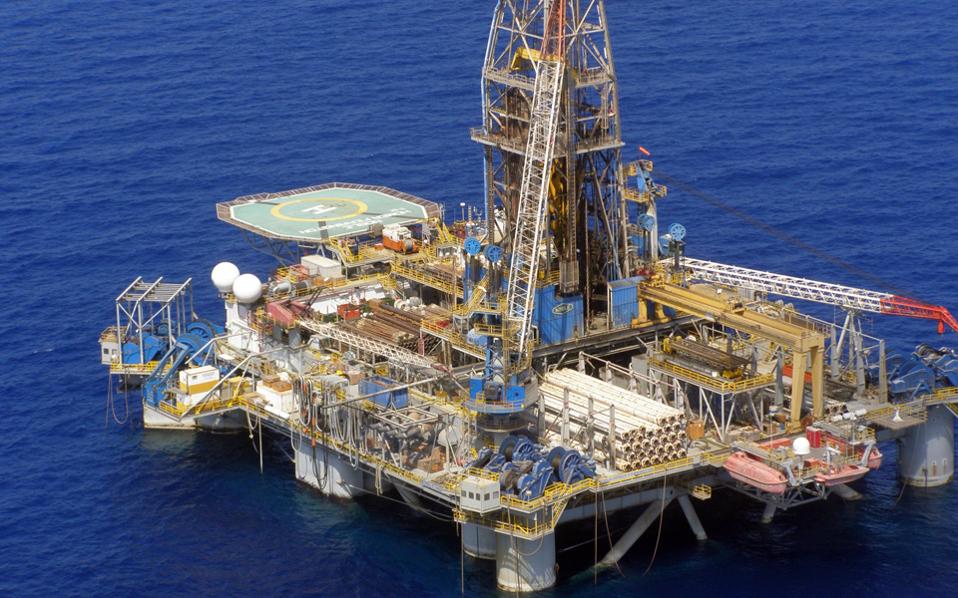 "The gas should be transported through Turkey, otherwise it is not viable"
Turkish Foreign Minister Mevlut Cavusoglu suggests the transfer of Cyprus gas through Turkey and argues that otherwise the drilling will not be sustainable. At the same time, he proposed to share gas revenues through the EU or the mining companies.
In an interview with the NTV television channel, Cavusoglu said the second Turkish platform would conduct searches west of Cyprus.
"Our first platform has begun the exploration of the Alanya-1 plot. For the second platform there is the decision of our National Security Council and our president, and we are all doing what needs to be done to investigate our Exclusive Economic Zone west of Cyprus".
"From the beginning we say one thing; the Cypriot Commissioner Stylianidis was here yesterday and we also say it to the Europeans. They say there are gas and oil reserves around the island, and both peoples have rights. This is what the Greek Cypriots say. What we want is to secure the rights of the Turkish Cypriot people. They say 'we cannot do it now'. We ask why? They tell us that the gas must be sold to do this. They say there will be public pressure. That this could be a recognition of the 'Turkish Republic of Northern Cyprus'", Cavusoglu said.
To this end, the Turkish FM proposed the formula of revenue distribution through the EU or the companies.
"And we say there are other formulas, it can be done through the EU or through the companies. If something is not done through the states it can be done through the companies. Our request is legitimate and will not bring anyone into trouble. Let the rights of the Turkish Cypriots be secured and with no tension to extract the gas or the oil. Maybe some people try to 'murk the waters' and say other things, but everyone agrees that if it is not transported through Turkey it is not exploitable and its extraction does not make sense. That's why with this understanding, let the Turkish Cypriots, the Greek Cypriots, we in our Exclusive Economic Zone, come together and do everything together, and through Turkey to transfer it all", he said.
Cavusoglu was asked by the NTV if Turkey plans to build a naval base in Cyprus. He replied that "Turkey will support the rights of Turkish Cypriots and I recommend everyone to wake up from their dreams of zero guarantees and zeros troops. If they are fantasies let them forget about it. We do not say that to offend anyone. We are saying this so that they can understand it and negotiate accordingly. On the issue of the bases and the army in the "Turkish Republic of Northern Cyprus" the meetings and the work are done by the Ministry of Defence, the General Staff, the Navy and the Air Force"./IBNA