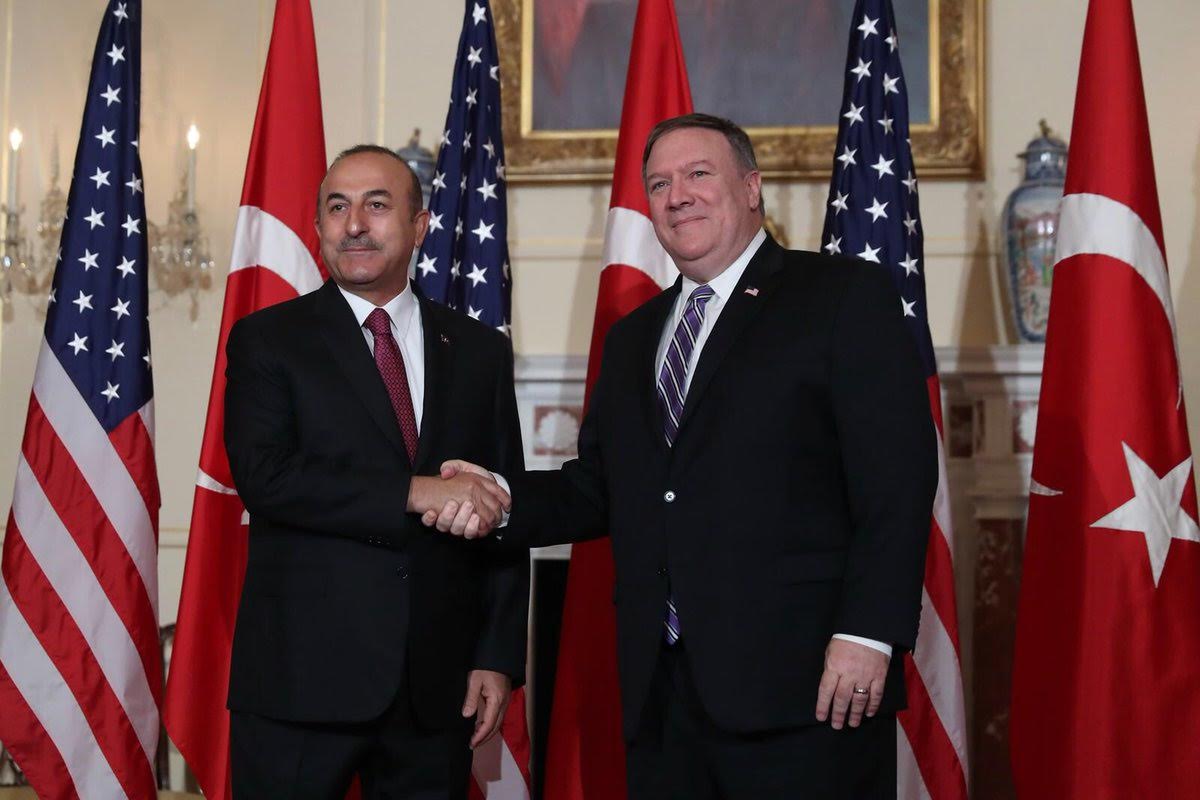 On Monday, June 4, the Turkish Foreign minister Mevlüt Çavusoğlu met with the U.S. Secretary of State Mike Pompeo in Washington, D.C.
Their meeting came at a time of particularly strained bilateral relations because of various sensitive issues that come between them -to name a few, the ongoing Syrian conflict and the different stance the two states hold, the halt of the F-35 sales and the fact that the States deny extraditing imam Fethullah Gülen, head of the FETO movement to Turkey.
However, the two high-level politicians "reaffirmed that Turkey and the United States remain committed to addressing their common concerns in a spirit of allied partnership", as an official U.S. statement said.
Çavusoğlu and Pompeo discussed bilateral and regional issues reiterating that fighting terrorism "in all its forms and manifestations" remains a top priority for both Ankara and Washington.
Moreover, the two men talked over the Syrian conflict and the need to ensure the security and stability in Manbij which led them to endorsing a Road Map "to this end" both sides agreeing on the importance of it being implemented.
Most importantly Minister Çavusoğlu and Secretary Pompeo did agree that it would help both countries to find common ground or at least the happy medium over outstanding issues between them so, as a matter of fact meeting more often at such ministerial level could prove very helpful indeed.
The beefing up of ties began right away, with a first session "of the Working Group on Judicial and Other Issues took place immediately after the meeting of the Minister and the Secretary."…. / IBNA