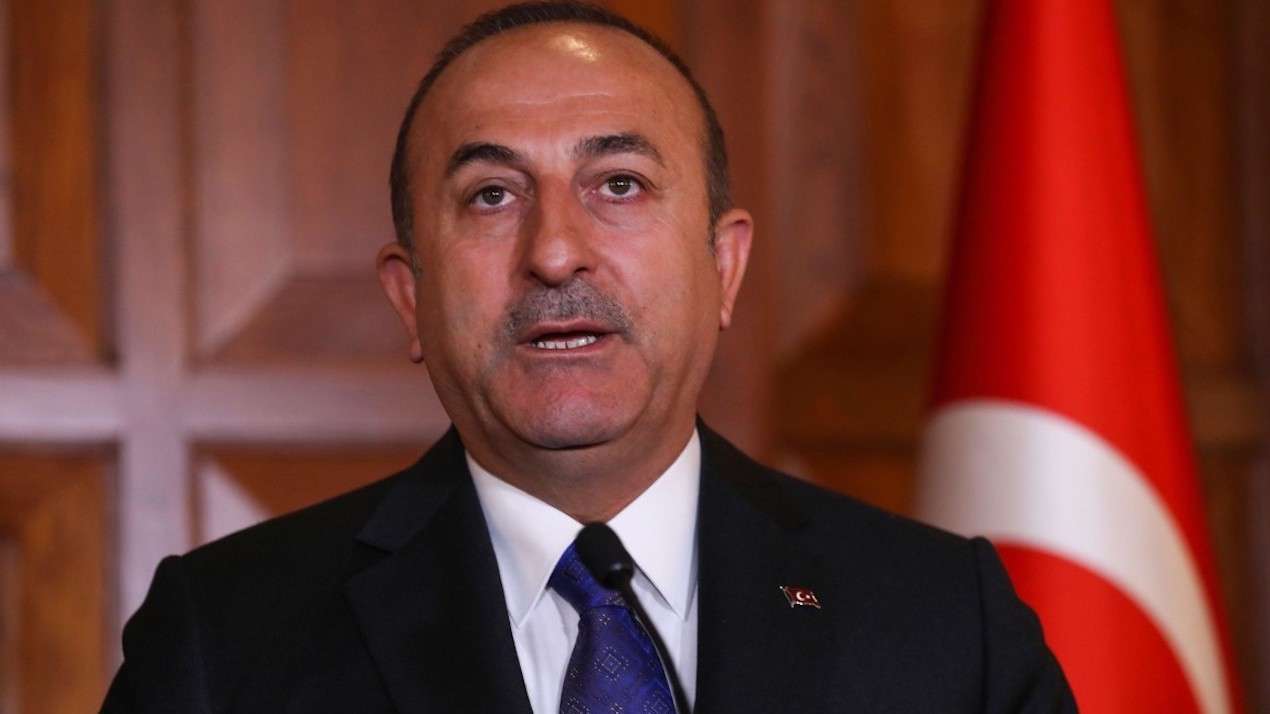 Averoff: It is not the Greek-Cypriot side that seeks for a different path, but Turkey
By Michalis Michael
Political equality, effective participation and rotating Presidency are considered red lines for Turkey and the Turkish-Cypriots, Foreign Minister Melvut Cavusoglu said today, while arguing that before the negotiations on the Cyprus issue can begin, a five-part conference should be held, where it can become clear what everyone wants, and after that the terms of reference can be formulated.
The Cypriot parties, however, are opposed to these comments, with DISY President Averoff Neophytou being one of those political leaders who responded, as will be seen below.
Speaking at a news conference with his Montenegrin counterpart in Ankara, the Turkish foreign minister commented indeed that "after the Crans Montana bust, we had announced that negotiations with this format would no longer work. Therefore, we stressed that other options had to be evaluated. As a country, we did not rule out any choice, neither did we impose it. Nonetheless, this need is obvious. Therefore, before negotiations can begin, we must decide together during our informal talks what it is that we will negotiate for, and then formulate that within a negotiating framework".
Yet he once again tackled the issue of the Cypriot President, who, according to his claims, was the one who called for a two-state solution, saying that various ideas were coming from the Turkish side, especially during this process.
"Mr. Anastasiades in particular first talked about a two-state solution, not only to me, but also to the Greek-Cypriots, to Greece and to Akinci. After that, he talked about a federation, a loose federation, decentralized. Different ideas all the time", he commented.
Averoff: The Greek-Cypriot side has not strayed from the BBF path
DISY's President Averoff Neophytou responded today to the Turkish Foreign Minister, while government spokesman Prodromos Prodromou had already provided a response. "I believe we should deal with it in total calmness and also with clear thoughts and positions. Mr. Cavusoglu cannot challenge us to clarify the model of the solution. And if he threw a gauntlet, we must grab it and clearly state to Mr. Cavusoglu that the Greek-Cypriot side has never strayed from the solution model as set out by all UN resolutions and resolutions. It is Turkey's activity that is indicative of paths other than the positions of the Cypriot side and of President Anastasiades", Mr. Neophytou stated.
"The statements of the Turkish Foreign Minister, as well as all his actions during his illegal visit to the occupied territories, undoubtedly show Turkey's responsibility for the stagnation observed in the Cyprus issue, as well as an utterly provocative attitude aimed to blow the climate up and possibly prevent the UN SG's efforts to relaunch negotiations.
With his remarks, Mr. Melvut Cavusoglu does not hide that he is keeping the Turkish-Cypriot community in a straitjacket, while at the same time he is trying to derail all efforts to reopen the negotiations, without failing to try in the most non-existent manner to blame the Greek-Cypriot side", Prodromos Prodromos had commented on his behalf. /ibna