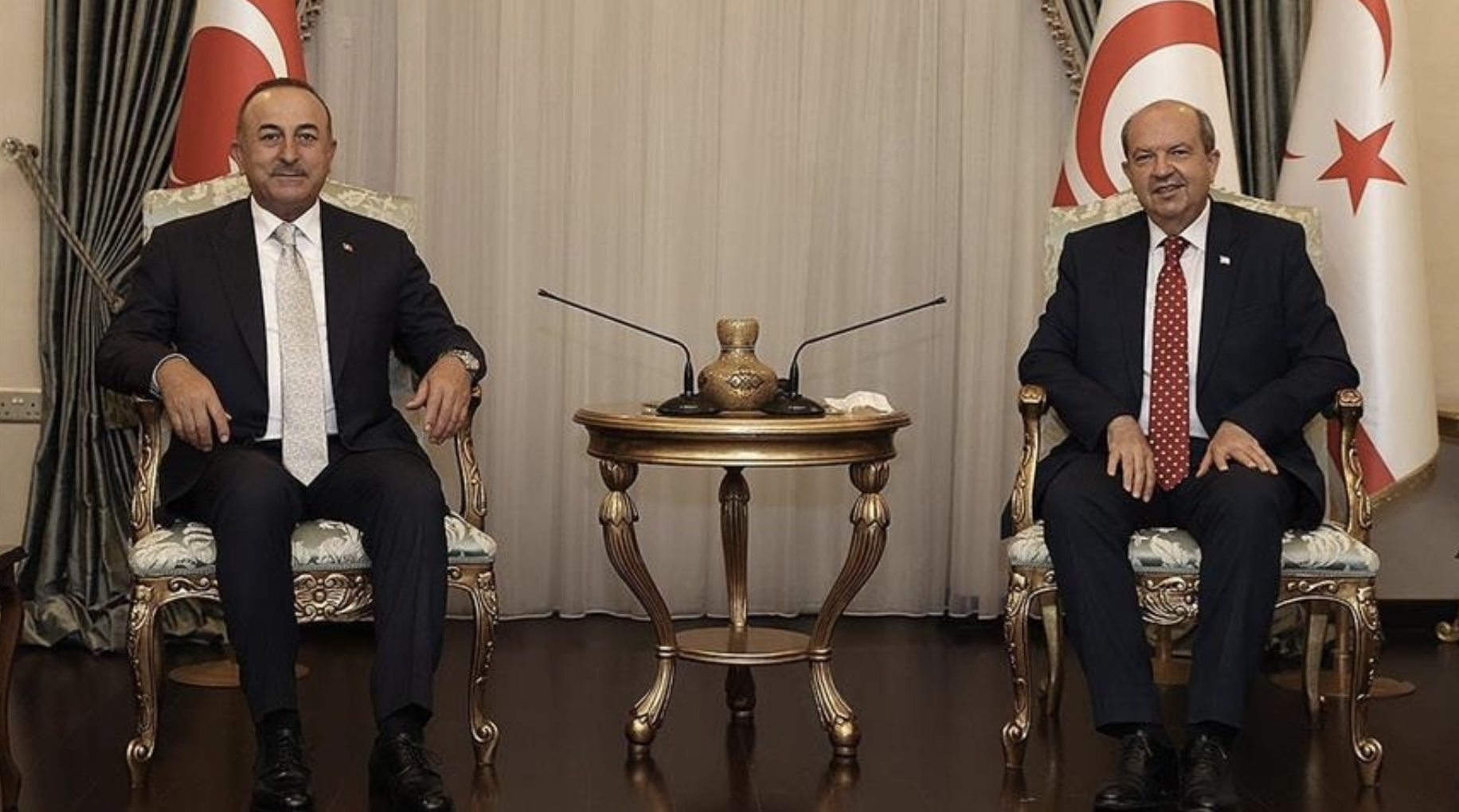 Appointing a UN special representative to Cyprus would be pointless for now, as the envoy would have nothing to do, said Turkey's foreign minister on Thursday from Cyprus, where he met with Turkish Cypriot leader Ersin Tatar.
"It only makes sense to appoint a special representative after seeing that there is common ground and a decision has been made to start new negotiations," Mevlut Cavusoglu told a news conference following a meeting with Turkish-Cypriot leader Ersin Tatar.
Cavusoglu's remarks came in response to a proposal by UN Secretary-General Antonio Guterres last week in Geneva to appoint a special representative to the island.
Cavusoglu said that Jane Holl Lute, the UN Cyprus envoy, is already working to determine if there is common ground to start new negotiations.
On Guterres' proposal for special envoy, Tatar said that before starting an official negotiation process, it would be meaningless to appoint a representative.
Appointment of a new envoy "could even cause problems," he said.
Referring to the President of Cyprus Nikos Anastasiades' remarks in Geneva, Cavusoglu said he has rejected the Turkish Cypriot people's sovereign equality, a condition that is sine qua non for Turkey.
Anastasiades took an approach which tries to make the Turkish Cypriot people into a minority on the island rather than an equal community, he said, adding: "We also ignore this mentality that sees the Turkish Cypriot people as a minority.
"We no longer accept the Greek Cypriot side hiding behind UN Security Council resolutions whose shelf life have expired, and presenting a deadlock as a search for a solution. That time is over."
Turkish President Recep Tayyip Erdogan's proposal for a regional conference on the Eastern Mediterranean is still on the table, Cavusoglu said, adding that the same goes for the proposals for a just sharing of income from underwater energy resources found in the region.
He reiterated Ankara's support for the Turkish Cypriot people and said it will continue to defend the rights of both countries in the region.
Citing Turkey's position as a guarantor country for Cyprus, Cavusoglu said it is the most natural right of Turkey to protect the rights of the "TRNC".
He also urged the EU and UN to take steps for a just sharing of income, and added: "Otherwise, we have taken the necessary steps and will continue to do so."
"Turkey continues our necessary activities in the areas where the "TRNC" gave (energy exploration) licenses, just as we have done so far. We will not compromise the rights of the Turkish Cypriot people or the "TRNC"."
For his part, Tatar said they place great importance on Turkey's support, adding that Ankara has rights deriving from its position as a guarantor country as well as from history.
He said Cyprus' main issue is sovereignty, decrying how the Greek Cypriot side act like they are the sole sovereign on the island.
"The time has come and is already passing for Greek Cypriots to act according to the realities of Cyprus," Tatar said./ibna