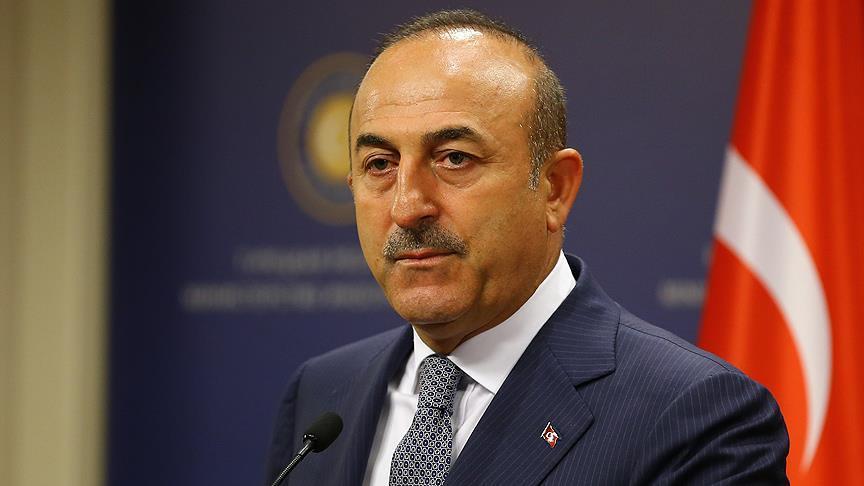 Blumberg: "The S-400 to be deployed north of Cyprus"
Speaking at the Conference of the Organization of the Islamic Conference, Turkish Foreign Minister Melvut Cavusoglu argued that there is oppression of the Turkish Cypriots, while also raised the issue of the "Turks of Thrace".
"Turkish Cypriots are still receiving inhuman pressure and embargo. The Turkish Muslim minority in western Thrace and Greece does not benefit from the rights and freedoms recorded in bilateral and multilateral documents", Cavusoglu said.
On Thursday afternoon, the Turkish Security Council met with Recep Tayyip Erdogan, who discussed security issues in the country, while developments in Cyprus were also discussed.
"Once again, Turkey's determination to defend the rights and interests of the Turkish 'Republic of Northern Cyprus' and the Turkish Cypriots was confirmed. It was stressed that preventive actions and irresponsible statements in the region should be avoided. Turkey will continue its activity in the Eastern Mediterranean, which is in line with international law. Turkey will not allow for fait accompli," is mentioned in the announcement issued after the long-term meeting.
As the arrival date of the S-400 approaches, Bloomberg reports that Turkey plans to develop the Russian missile defense system along the southern coast of the country, "near" the warships accompanying the research vessels. Essentially, if Ankara implements this plan it will "lock" the airspace of Cyprus.
According to the agency's sources, "the development of the S-400 in the South will send a strong message to Turkey's rivals and allies that it is determined to protect its security and financial interests."/ibna