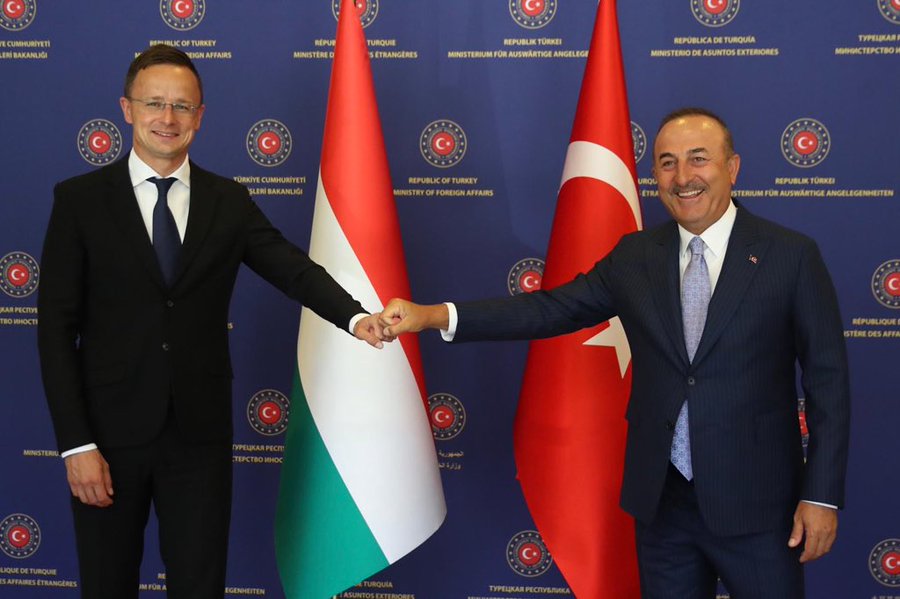 "Macron is backing pirates and coup instigators in Libya"
Turkish Foreign Minister Mevlut Cavusoglu launched an attack against Emmanuel Macron, saying: "Whom does France support? This coup d'etat instigator, the pirate! All our relations are transparent, within the framework of the agreements. But France is not being honest. When you ask her, she states that she does not provide Haftar with weapons, nor does she support him. Yet reality is clear as day, there are reports. The money is being given by Abu Dhabi and the weapons by France".
In a joint press conference with his Hungarian counterpart Péter Szijjártó, Cavusoglu also referred to Russia's relations in Libya.
"NATO sees Russia as a threat, but France, a NATO member, is trying to increase Russia's presence in Libya. We may be on the opposite side with the Russians, but we are working to put out the fire".
The Turkish Foreign Minister attacked Macron and indirectly referred to his election defeat.
"France, led by Macron, or rather which Macron is failing to lead at the moment, is present there (in Libya) with a colonial mentality; in the way it bombed Libya and then got up and left in 2011, now, with a disastrous logic, she is once again there, only to pursue her interests.
The one to be blamed is France and especially Macron and his policies. They must be honest, transparent. Macron himself has realized that domestic politics derive no political benefit from the ongoing attack on Turkey, and I hope he learns his lesson". /ibna