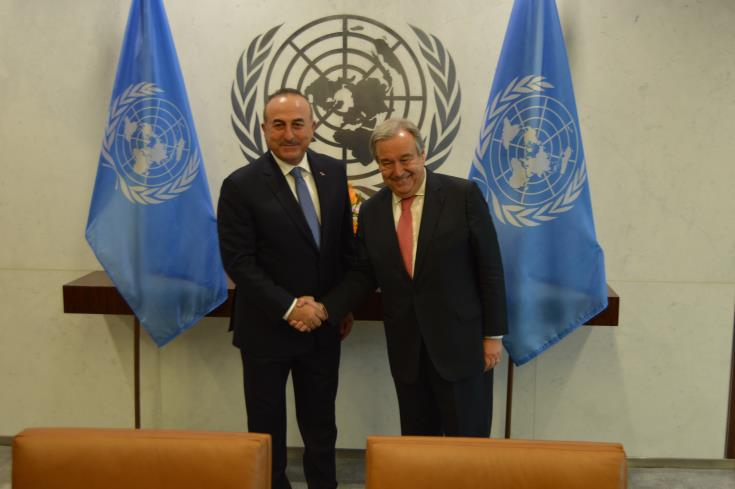 The Turkish Foreign Minister Mevlut Cavusoglu and UN Secretary-General Antonio Guterres met in New York on Thursday.
The Secretary-General and the Foreign Minister discussed the situation in Syria and the Cyprus issue. On the Cyprus issue they discussed the preparations for the Conference on Cyprus, which will be convened from 12 January in Geneva. The Secretary-General emphasised the historic opportunity for a breakthrough at the Conference.
Following his meeting with the Secretary-General, Turkish Foreign Minister Mevlut Cavusoglu spoke to the press.
When asked about the Cyprus issue and the forthcoming talks in Geneva he stressed that "there are still open issues and the two sides will continue negotiating all these issues in Geneva before the final conference, between the 9th and the 11th". He added that on the 12 the two sides plus the guarantor powers will discuss all issues and highlighted the fact that Turkey has been "supporting this process".
The Turkish Foreign Minister made it quite clear that he is optimistic about the agreement but recognised that there are "serious issues" and that this is "not an easy thing".
Despite this he stated that "we can reach a settlement in Cyprus. And we need this. Not only as Turkey, Greece and the two sides in Cyprus, but the Eastern Mediterranean – our region – and the world need such a positive development. It is not easy, but we have the determination"./ΙΒΝΑ