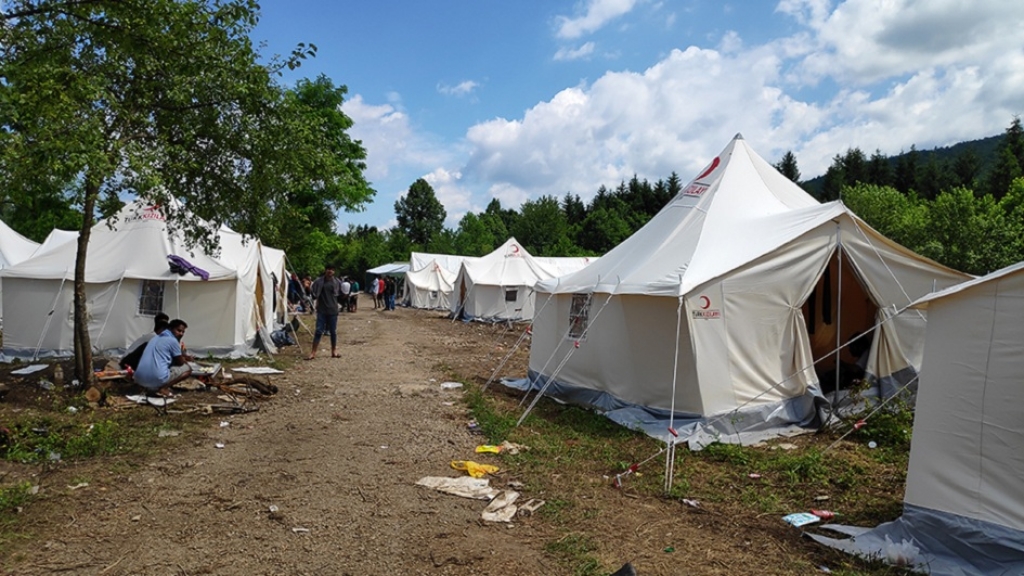 The Government of Catalonia has financially assisted in the provision of health care for migrants and refugees currently residing in the temporary reception centre in Vučjak near Bihać, that is, the start of the work of the field hospital at Bihać Health Center in the village of Zavalje.
"With this, we wanted to provide medical assistance for migrants and refugees in Vučjak, as currently no international organizations financially support this temporary reception centre. We also wanted to help Bihać Health Center, as this is a field hospital for the local population. In addition to financial assistance, we are also here to help with advice, given that you know that Catalonia also has experience with migrants and refugees," said Catalonia's Government Representative Erik Hauck at the meeting in Bihać.
Members of the Government of the Una-Sana Canton (USC) emphasized the importance of such assistance and announced a possibility of cooperation between these regions in the field of tourism as well.
"We have good news for the citizens of our canton. The doctor has started working in a field hospital in the village of Zavalje, which will benefit both migrants and refugees in Vučjak as well as the local population. I would also like to emphasize that the Catalonia Government's donation of EUR 25,000 is intended solely for helping people staying in this temporary reception centre, in order to provide them with decent living conditions," said Nermina Ćemalović, USC Minister of Health, Labor and Social Policy.
Media reported that cantonal Prime Minister Mustafa Ružnić said that this is the second visit by representatives of Catalonia and that they are among the few who specifically assist on the ground.
"They have significantly facilitated work for our health care institutions, and this time they expressed their interest in natural and tourist potentials of this part of Bosnia and Herzegovina. We shall discuss this during their next visit, which has been scheduled in a month," added USC Prime Minister Mustafa Ružnić.
Representatives of the Spanish region of Catalonia are particularly interested in potential investments in health tourism, that is, the potential of thermal spas in this area./ibna