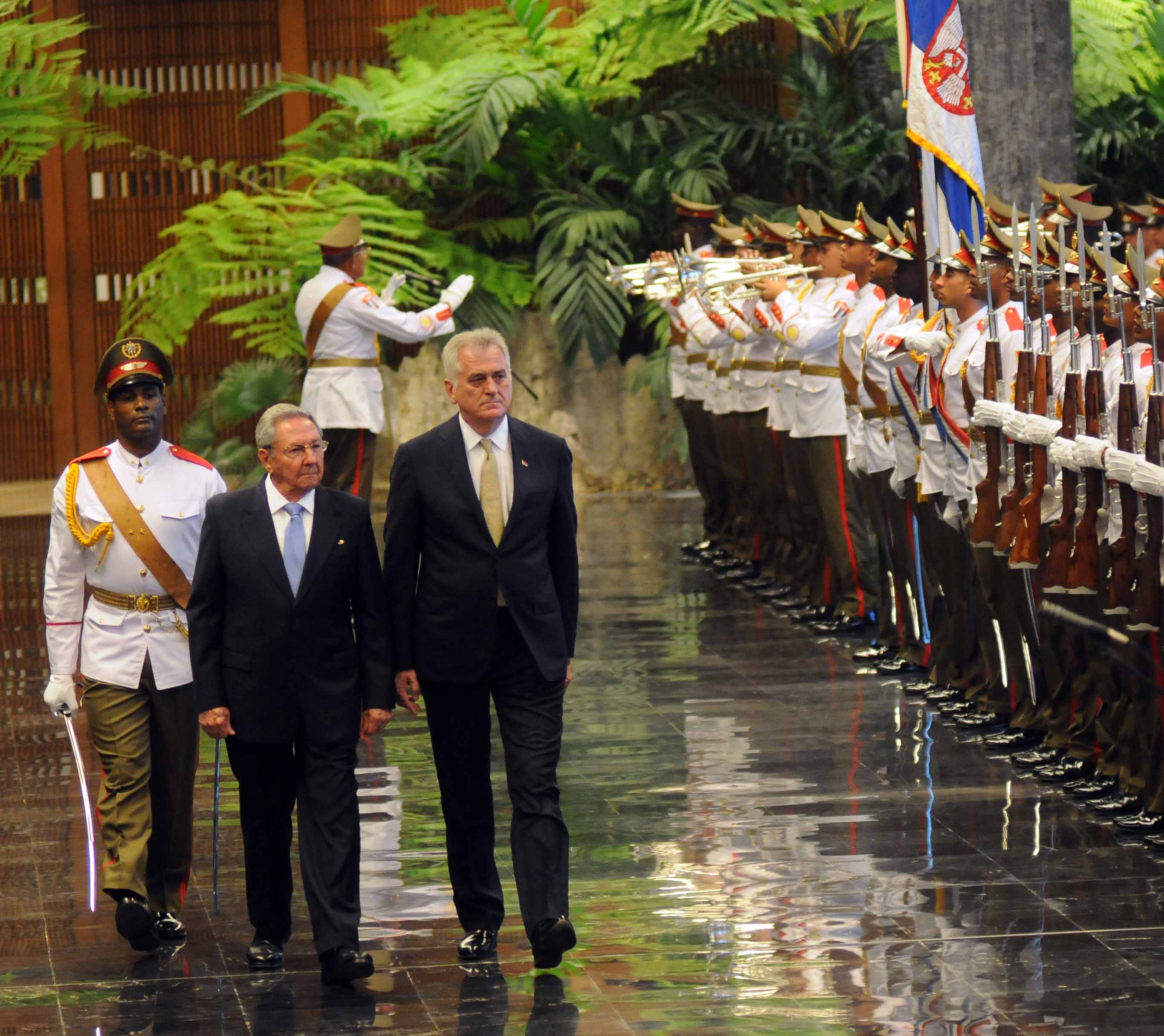 Belgrade, May 20, 2015/ Independent Balkan News Agency
By Milos Mitrovic
Cuba will continue to support Serbia in its struggle for territorial integrity and sovereignty, President Raul Castro underlined during the meeting with his Serbian counterpart Tomislav Nikolic. Serbian President is on an official visit to Cuba.
Castro thanked Nikolic for his visit and Belgrade's support to establishing the dialogue between Cuba and United States, Serbian President's media office stated today. "Serbia is an example for the struggle for freedom and independence, and it has demonstrated this several times in the country's history. During the Second World War you had an immense contribution to victory over Nazism, as well as tremendous number of victims fighting against that evil", Castro told Nikolic.
The Cuban leader emphasized the importance of improving the bilateral relations, especially in economy and investments. This could be particularly related to pharmaceutical industry and medical industry, as well as agriculture and transportation, Castro said according to Radio-Television of Serbia.
"The legislative changes which have already started could significantly facilitate this cooperation", Castro said alluding to reforms in his country.
Nikolic expressed to Castro his appreciation over the fact that Cuba did not recognize the unilaterally declared independence of Kosovo. He added that Cuba represents an example for the struggle for freedom and stressed that Serbia would never do anything that could harm the bilateral relations between the two countries. On the contrary, Serbia will do its utmost in order to promote and develop friendly links with Caribbean island, Nikolic said.
On Tuesday, the first day of his visit, Castro decorated Nikolic with the Jose Marti Order for Serbian President's contribution to "world peace, education, culture and science". In 2014, the recipients of the order were leaders of Russia and China Vladimir Putin and Xi Jinping. Other notable recipients in the last decades were Alexander Lukashenko, Leonid Brezhnev, Kim Ill-Sung, Salvador Allende, Nicolae Ceaușescu, Hugo Chávez.