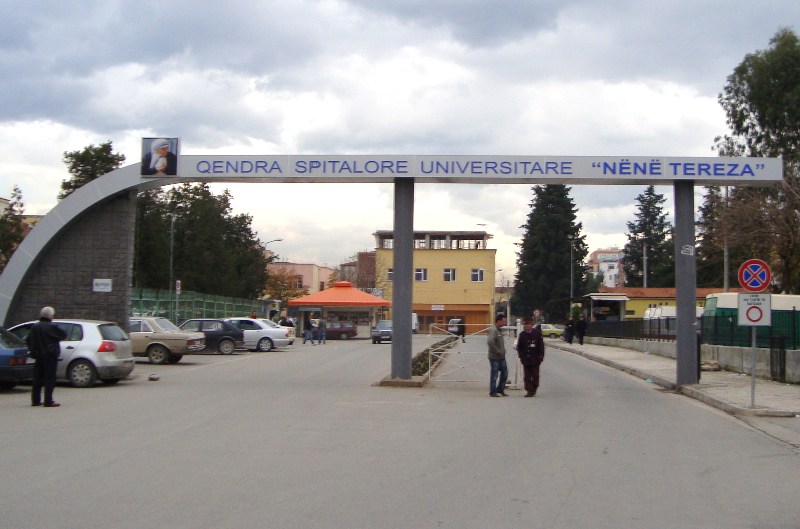 In the first half of the 20th century, Albanians suffered from maria and many of them died. Communits dictatorship obliterated this scary disease. But today, 50 years later, it has made a  comeback claiming people's lives. A 41 year old from Vlora has lost his life, thus marking the first victim after half a century in Albania. But, authorities are worried. Another 50 cases have been identified…
Tirana, December 27, 2013/Balkan Independent News Agency
A man from Vlora was admitted in the emergency room of this city in a critical state. He was rushed to the Clinic of Infective Diseases in Tirana.
Doctors saw that the 41 year old from Vlora, R.L was touched by malaria. They tried to save him, but the 41 year old man passed away.
Family members of the 41 year old say that he had visited New Guinea to work as an emigrant. There he's thought to have caught malaria. When he returned to Albania, his state deteriorated until he lost his life.
50 other cases of malaria
Doctors in the Clinic of Infective Diseases say that cases of deadly malaria have grown in our country. Pellumb Pipero, doctor of this clinic (photo) says that this year alone, there have been 50 new cases of malaria.
These 50 cases treated in the Clinic of Infective Diseases consisted on Albanian seasonal workers who come from African countries, affected by this disease.
Dr. Pipero raises a serious concern: "All these cases are exported from abroad, from countries where Albanian citizens work. But we will have our autochton cases, because it's enough to have a source of infection, an infected person who arrives in the country or a mosquitto for everyone else to be touched by malaria. Thus, malaria, a disease forgotten for tens of years reemerges and we may once again be part of the map of WHO as a country with malaria", says Dr. Pellumb Pipero.
There's no medicine for malaria
Given that malaria had not appeared in Albania for 50 years, then not a lot of attention was paid to it. But now that problematic cases are appearing, doctors appeal for clinics to be supplied with medication.
Doctors claim that up until now, besides the disease, patients have also brought medications from abroad.
"Malaria is not a disease that affects, but a disease that kills. Although we had forgotten malaria, infective ward at the Hospital of Tirana is doing everything to cure it. But this ward has no medications for the malaria. If patients do not arrive with medications in their pockets, something which is not normal, then there's nothing for us to cure them with", says Dr. Pipero.
Must Albanians who work as emigrants be examined?
If one visits one of the neighboring EU countries with Albania, such as Italy and Greece, one will see that the rules on personal belongings are tough. Amongst many other reasons, one of them is to prevent products that may endanger the health of their population from entering into the country.
But Albania doesn't make a priority out of such rules. People frequently move in countries where there's a high level of danger to be affected.
On the other hand, if Albania becomes part of the map of WHO as a country which hosts the malaria, then besides public health, it may also have an impact in tourism.
Ministry of Labor and Social Welfare can help in preventing this risk.
Pipero suggests: "There must be coordination with the Ministry in oder for Albanian workers who move abroad for seasonal work to be advised in the medical aspect and to be examined upon their return". /ibna/