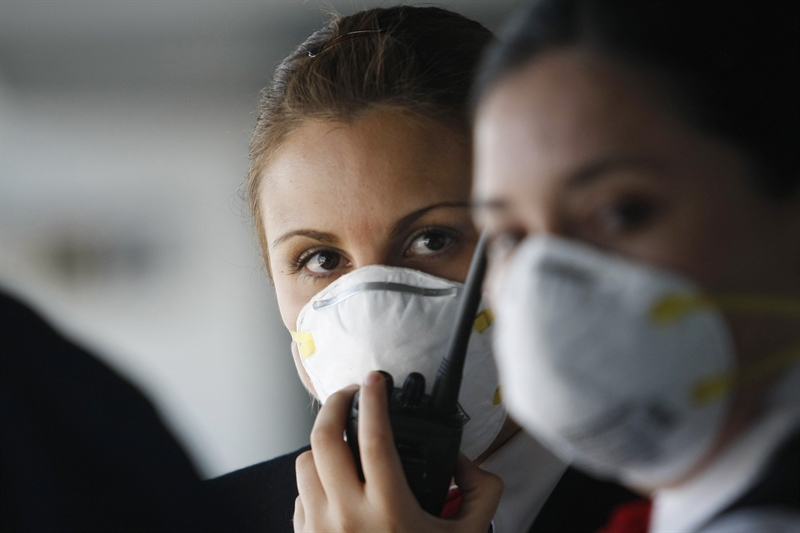 Tirana, February 25, 2014/Independent Balkan News Agency
Dangerous AH1N1 virus, also known as swine flu has registered its first case this year in Albania, returning after 5 years.
Doctors in the "Mother Teresa" University Hospital in Tirana say that during these days they have admitted a patient who was in a serious condition and who is being treated with Tamiflu.
But, heads of the Ministry of Health deny that the patient has been affected by swine flu. According to him, this cannot be confirmed and that the patient in question has suffered a pneumatological crisis as a result of previous surgical interventions.
In contrast to the Ministry of Health, doctors in the infectious diseases ward at Tirana University Hospital claim that this patient is not the only one. They say that there are also 7 other patients suspected of being infected by the swine flu and which have been admitted in the ward in the recent days.
Meanwhile, sources at the Institute of Public Health claim that tests are being made on 280 suspected samples throughout the country. There are 280 patients from all over the country, who are being tested to see if they have been touched by the swine flue.
Since December 2009, swine flu tests in Albania are carried out within 48 hours in a laboratory located at the Institute of Public Health, certified by World Health Organization. Their results come out within 48 hours like in every country of the world.
Swine flu appeared for the first time in Albania in 2009, when the epidemic claimed the life of at least 5 people, while tens of others were infected.
Authorities distributed the Tamiflu, a medication used against this virus in all hospitals of Albania. There was also a partial vaccination of the population.
More exposed against swine flu are people suffering from chronic diseases, children, elderly and those people who have low immunity.
In neighboring FYR Macedonia, swine flu has claimed in the recent weeks the life of at least 5 people, while tens of others have been reported to have been infected. /ibna/