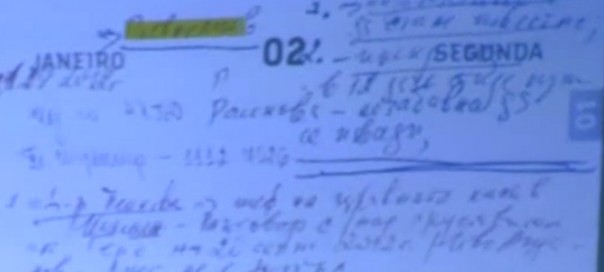 When Philip Zlatanov was head of the Bulgarian Parliament's committee on the conflict of interests, he kept notebooks with doodlings, abbreviations of people's names and well, notes. In July 2013, those notebooks were seized as alleged evidence of wrongdoing involving Zlatanov and possibly others, but now, in November 2014, have gone missing.
Bulgaria's politicians are in uproar about the case of Zlatanov's missing notebooks, predictably for different reasons.
The opposition Bulgarian Socialist Party links the purloining of the notebooks to the fact that centre-right GERB has just returned to power. GERB leader and Prime Minister Boiko Borissov links the disappearance to the notebooks being faked, part of a plot to discredit his party and those close to it.
At the time the allegations were first made against Zlatanov, deputy prosecutor-general Borislav Sarafov said that the notes and abbreviations of names suggested that Zlatanov had complied with instructions to suppress or delay investigations.
Media reports of the time suggested that people referred to in Zlatanov's notebooks included President Rossen Plevneliev, Borissov, GERB deputy leader Tsvetan Tsvetanov, a then-MP for GERB, Iskra Fidossova, and Emil Dimitrov, a former GERB MP who quit the party amid allegations against him.